So Gen Con is less than a week away and I have quite a bit of stuff left to do.  This year, I decided to try my hand at running a few events.  Since I feel spiritually responsible for bringing Loopin' Chewie into this world, I decided to run a fun little Loopin' Chewie tournament.  The game might not be selling that hot as I was able to pick up quite a few copies for cheap at various big box stores. Regardless, maybe I can, in my small way, help bring some life into it again.
I have quite a few things I need to do to get these games up to snuff.  There is the mundane stickering that will need to be done but I also find the separated paddle arm to be too flimsy to really hold up to the punishment of tournament play.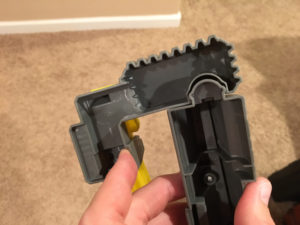 I grabbed some cheap bolts, drilled holes through both sections and attached them.  Now they don't move at all and should do well during the tournament.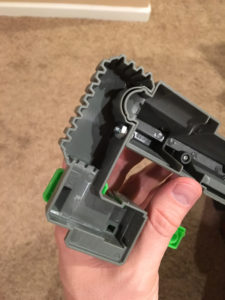 Now only about 20 more go and then sticker the 7 copies.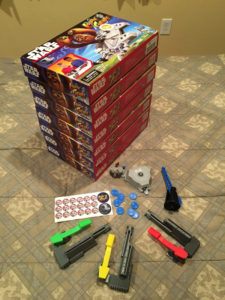 I also have to finish up the prize support, fashion some small signage, and figure out how to pack it all…
Along with my Loopin' Chewie tournament, I'm also running a couple of Thunder Road games. This will be with my pimped out copy, of course.  I was hoping to get in on another GM's Thunder Road game but the events sold through too quickly.  Not one to cry over the little things, I decided to host my own event instead.  Unfortunately, I never finished my Battle Buses from Cabin Con so those are needing some serious love.
I was able to magnetize them so now it's on to some painting.  I also built a custom auto-turret that I have rules for in my Skull City expansion so that will need some work too.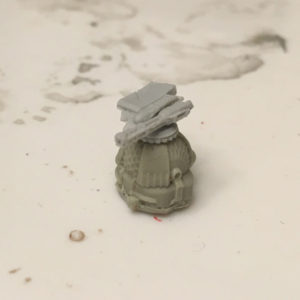 So that is how my event prep is going. I'm sure there are things I'm missing but I won't see it until I can finish up the big and obvious items.
While not part of any event, I did try out a cool abstract game called Onitama by Arcane Wonder.  I really enjoy The Duke by Catalyst games and Onitama is very similar with evolving movement options for the pawns and a "capture the king" victory style.
The Arcane Wonders version is very lavish for the game's simplicity and while it was great playing on my friend's copy, I wanted to shrink the game down to make it more travel-friendly (perfect for our upcoming Gen Con trip).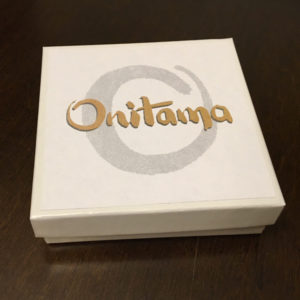 I didn't have a lot of time to really make the game look anywhere near as stylized as the official game but it seemed to work out.
I pulled a lot of the images from Boardgamegeek or general image searches and printed them on cardstock to adhere to the box and components.  I wanted the game to be completely self-contained (I imagine I'll play this on the plane or on cramped restaurant tables).  That meant I wanted a magnetic board and magnetic pieces. Pretty easy to do with some business card magnets you can get at hobby stores.
I needed to raise the deck, so to speak, as the nested board would get blocked by the sides of the top lid.  I used simple foamcore to raise it up and embedded magnets on the bottom so that the top lid, when flipped, will magnetize to the bottom of the box and elevate the whole board.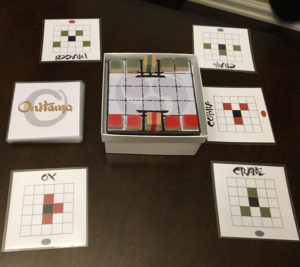 The cards were customized simply in Illustrator and made in two parts: card stock inside then copy paper for the generic back.  Spray adhesive sticks both sides together then I used an Xacto to cut them out.  Fantasy Flight square card sleeves (light blue package) finish them off and keeps them safe.
The pawn pieces were leftover Scrabble pieces from the portable Scrabble set I destroyed in making my custom Ponte del Diavolo.  I added a little paint, sealed them, and magnetized the bottoms and the whole thing is wrapped up.