So Sunday was productive.  I drilled and bolted all the Loopin' Chewie arms together and then stickered all the tokens and game bits.
Next, I started working on the trophy plaque.
I plan on adding a title image to reference the award and then just need to seal the whole thing.
Was able to get a little more done on the Skull City Battle Buses and turret.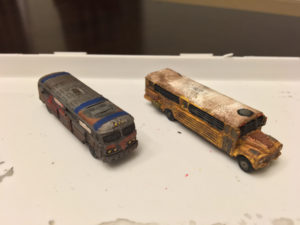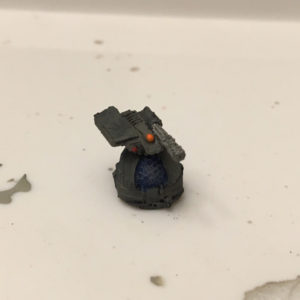 These items are finally coming together.  All I have left for the buses are the gunners and barricaded "nest" that sits on top of the buses.  The battle buses are from Dropzone Commander (where I steal most of my Thunder Road customs) and the turret is a kit bash of Dropzone Commander UCM Wolverine gun turret mounted on some random kit piece I had lying around.