For 2018, I've decided to make it a two-part challenge:
Part 1 Revised:
Play 100+ games of The Duke/The Jarl The Walking Dead: All Out War. To track my progress, I'll use a tracking graphic below:
Count: 12 games  Last game played: March 14th
Reports: 1 2 3 4 5 6 7 8 9 10 11 12
---
Part 2
Play 100+ different games.  I'll define a "different game" as one that is unique enough to not be considered an expansion of the base game.  While this doesn't solve edge cases, I'll make those calls as I play but it likely means I won't count multiple plays of games from the same "family" like Ticket to Ride vs Ticket to Ride: Europe or like the above Duke/Jarl.
Count: 25 games  Last game played: March 10th
Game 25: Timeline: Discoveries – March 10th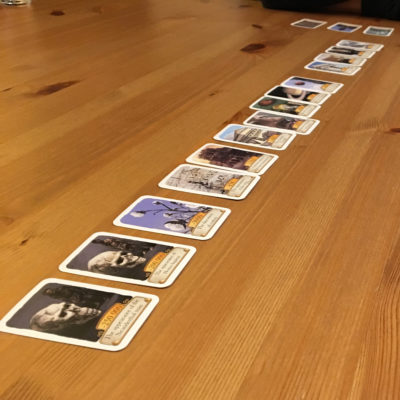 Game 24: Splendor – March 10th
Game 23: Grimm Forest – March 10th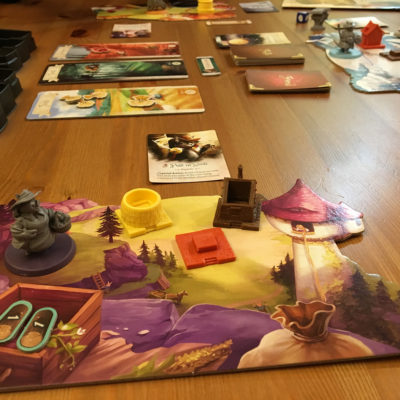 Game 22: Rising Sun – February 24th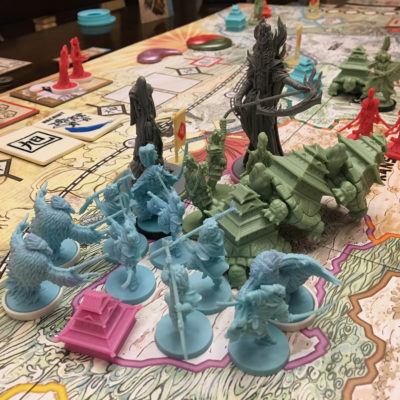 Game 21: Hunt for the Ring – February 16th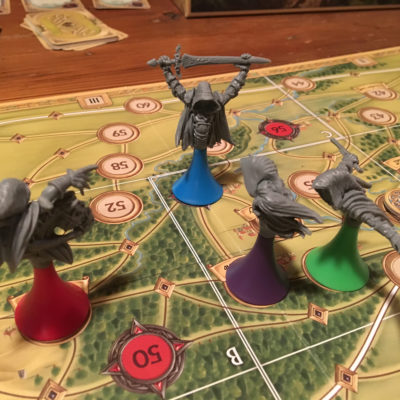 Game 20: Ticket to Ride: Old West – February 11th
Game 19: Arkham Horror LCG – January 19th
Game 18: 7 Wonders – January 14th
Game 17: Isle of Skye – January 14th
Game 16: Meeple Wars – January 14th
Game 15: Roll for the Galaxy – January 14th
Game 14: Cable Car – January 14th
Game 13: Meeple Circus – January 14th
Game 12: Leviathans – January 14th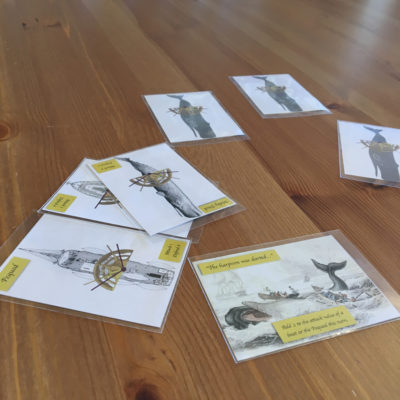 Game 11: Flip Ships – January 13th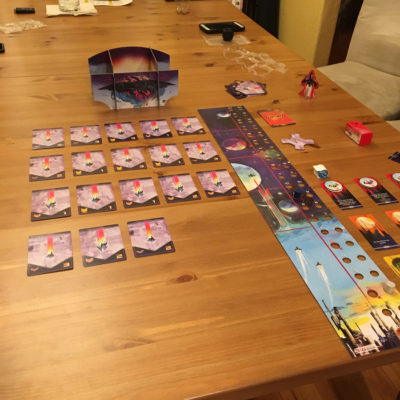 Game 10: Sonar – January 13th
Game 9: Bunny Kingdom – January 13th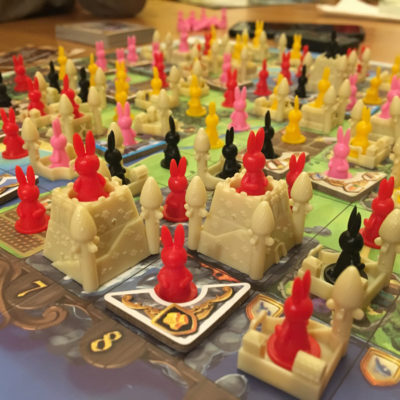 Game 8: Kingdomino – January 13th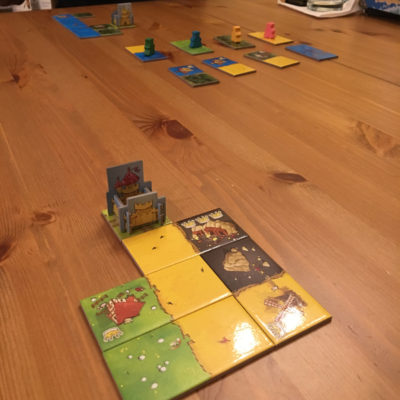 Game 7: Eschaton – January 13th
Game 6: Dominion – January 13th
Game 5: Lazer Ryderz – January 13th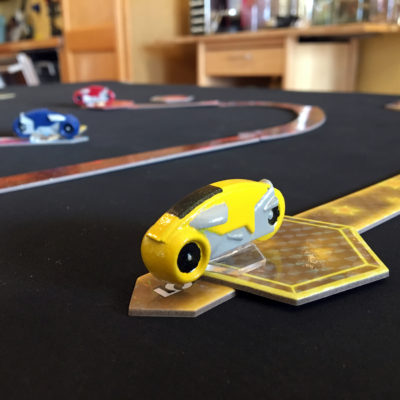 Game 4: Sun Tzu – January 13th
Game 3: Button Men – January 13th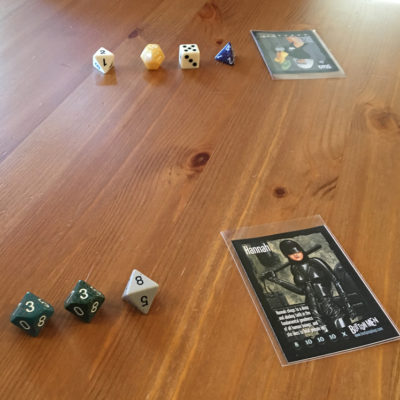 Game 2: The Walking Dead: All Out War- January 4th
Game 1: The Duke- January 3rd