I hit a snag with my Test of Honour board in that I couldn't find all the ingredients to make my own wash locally.  They are now on order but I can't do much until that package comes in.  I do have some scenery terrain I'd been meaning to paint up and now was as good a time as any.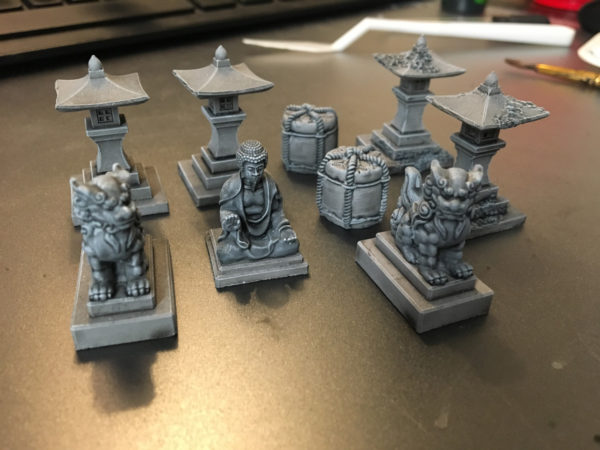 These pieces are from TTCombat's Eastern Accessories pack.  They were very easy to paint up and fit in very well with Test of Honour.
After priming them in my automotive gray, I did a quick block painting of the main feature, washed it in Nuln Oil, then heavily highlighted in a light, contrasting gray. This helped give a worn and faded feel to the statue pieces.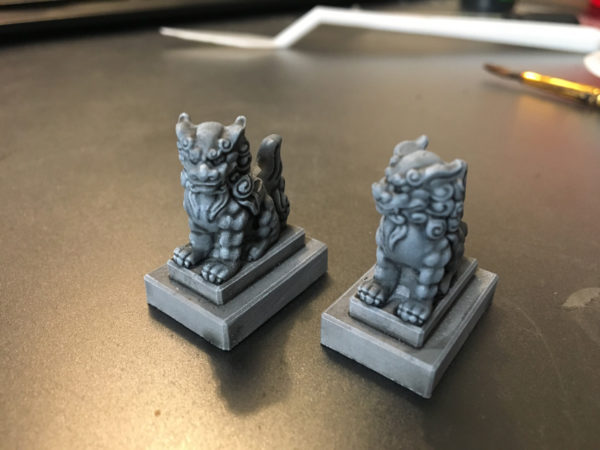 The technique is really easy and the only thing that takes a while is letting the wash dry.  I got a little impatient and started dry brushing a little early.  This messed with some of the pools the wash collected in but luckily, they were only in areas hard to see.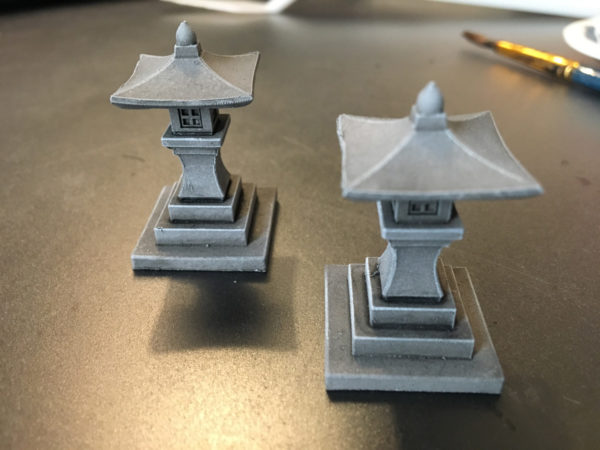 They have two lantern pairs, one worn down with some molded on lichens and the other, a clean set.  I like the worn down one and I'm glad it has all the extra texture built in so I didn't have work that in myself.
Last up, we have some rice parcels. These are something I didn't really need for scenery but after getting them, I find that I like them.  They will go nice with the Dojo.
The dog statues will work well to guard the bell temple.
While the overgrown lanterns and Buddha statue can go about anywhere.  They also help complete the bamboo scenery piece I made earlier.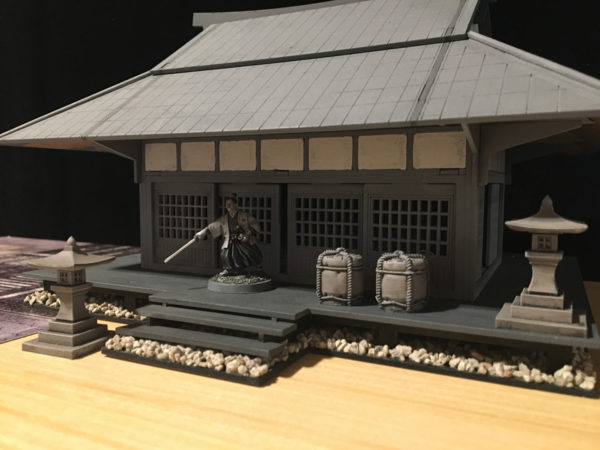 The lanterns and rice packages bring more features to the large Dojo piece.  For a cheap accessories pack, this TTCombat set does very well to add more depth to my battlefield.  While some aspects of creating a black and white/monochromatic board can be a pain, scenery like this is really not.