After a third failed attempt at doing Infinity outside and the rising risk levels for COVID-19 again, I've resigned to go back to virtual/zoom gaming for the time being. Infinity is on Tabletop Simulator but that brought up a good question from my friends: will you still paint figures? I initially thought "yes, of course" and decided I wouldn't play with virtual pawns unless I had that figure ready and painted up.
That may seem silly but then I stumbled on the work of Infinity youtuber VaulSC and Dice From Hell and found something amazing.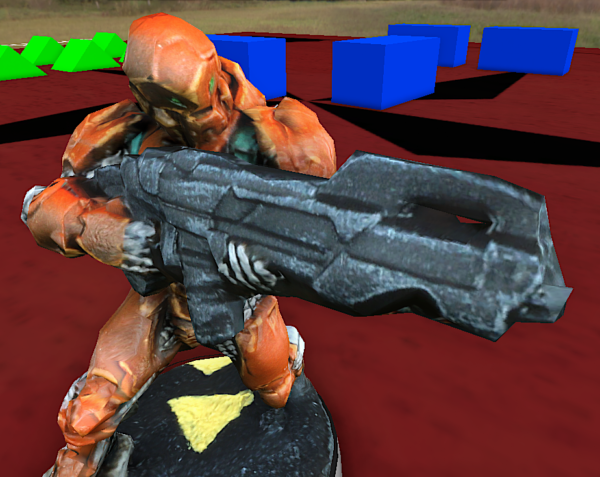 Those Gents (and a cadre of other enthusiasts) have a tutorial on how to make a virtual 3D asset in Tabletop Simulator for your own painted models. This means I can still paint up my figures for a purpose and use them virtually.
Tabletop Simulator is never going to replace wanting to play in person but this option is perfect for right now and I'm excited to get it up and running. I spent a good portion of the day breathing new life into my Zuyong HMG by throwing him into The Matrix. I hope he doesn't mind.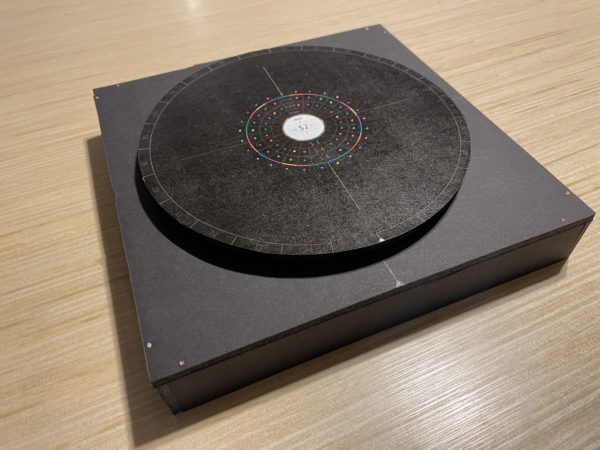 It all starts with the turntable which, with the use of my DSLR camera, will capture this Zuyong's essence (and soul?) and allow me to port him into a digital version. I'm told the procedure is painless so I think he'll be fine.
I swear this won't hurt a bit. I've marked the various camera angles and settings so as long as I can keep this setup intact, I should be able to just throwdown a mini and work on adding her to the digital collective.
Ok that doesn't look very comfortable. This is taking the requisite 50 images and parsing them in a cloud formation. Or something like that. It's straight up voodoo magic to me, I'm just pushing the buttons the tutorial instructs me to.
Ah now we're cookin'! And he doesn't look too bad. He's in a pretty crappy void and it took about 30 minutes for my computer to crunch all the data to put him back together again but he doesn't seem too worse for wear.
This stage uses 3DF Zephyr and creates mesh and texture for the model. Next we move to Blender to create the final 3D object.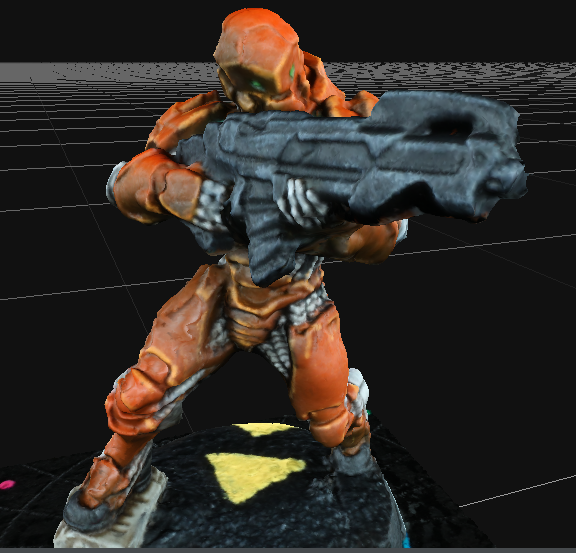 (We're still in 3DF Zephyr) Blender lets us add in and clean up the mesh to give the model a workable base. We also use it to finalize the quality and export it all into Tabletop Simulator's Unity Mod pack. In there, we give the model the typical video game collision detection work up and build it as an asset to import into the simulator itself. Soon Zuyong will have a whole world where he can play.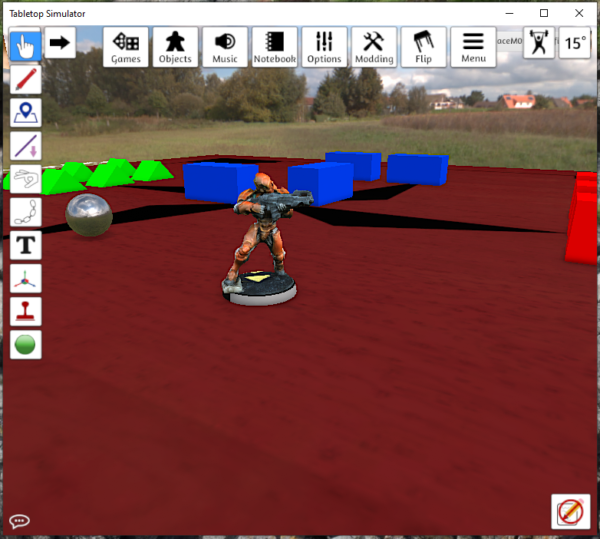 And there he is! You made it, little buddy! This is just the sandbox environment but I'll port him over to an actual TTS game and he can be the envy of all the standard 2D standee models currently in the Infinity mod.
The process does take awhile and if you aren't used the programs used, it can take even longer. Start to finish (post photos), it took 4 hours. The photography set up and shoot took about an hour and the creation of the photo turnstyle took a couple of hours as well (done while on a zoom call with friends so hard to say how long it really took).
That is not a small time investment to get him in there but I think I can shrink a lot of that down. With the photography side set up, that actually just takes about 15 minutes to shoot all the photos and then load them up on the computer. Since I don't have to learn the three programs anymore (nor do I have to wait for them to download), I'm confident I can get this process down to 2 hours or less.