Riding high from my win in the first Miles Behind Us scenario using my Hardcore rules, I decided to push on and hit Chapter 2: Leaving Wiltshire Estates.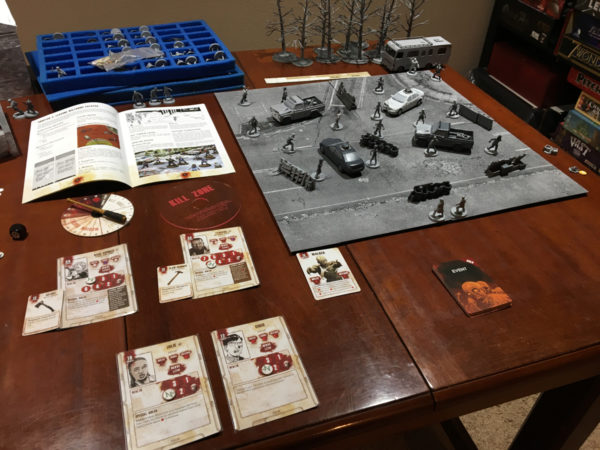 edit: rules recap:
Hardcore Mode:
When a card says to move or select a walker, choose a survivor and select the closest walker to that survivor. That walker then activates or moves to the nearest survivor.
When walkers enter play, choose a character and place the walker as close to that survivor as possible per the normal rules (not within the survivor's killzone).
If a character takes the Hold Your Nerve action, it is the only action the character can take that turn.