With my latest Pit session ending my run through of the hammer figures, I wanted to get back to the campaign side of The Walking Dead: All Out War again.  One of the things that slowed me down was getting the maps done.  Since I like using the official maps but their color scheme doesn't match my B/W scheme, I need to scan the maps, edit them into B/W and then reprint.
FedEx Office had the scanner so that went pretty fast and was ultimately only about $3 per map when I had the machine convert it to grayscale for me.  The biggest issue is that the maps are folded even more so than from the core set and it makes for some garish lines.
I will be cutting these into 10″ x 10″ squares so it won't be that bad. I may try to clean them up a little more as well before I go to print.
With the maps getting underway, I still need to do some scenery.  I have a tractor on order cheap from eBay and if it works out, I'll show it off later. I had to make a decision on what to do about a barn though.  Eventually I decided to go with Stoelzel's Structures, paper terrain.
After going through my customary gradient test, I found the settings I liked and printed out the barn on cardstock.
This kit assumes you'll make the building with foamcore but I don't want static buildings that take up too much space so I'll just keep them at double-sided cardstock.  The barn images were a little larger than the official barn at 7″ x 9″ so I scaled things down to 6″ x 8″.
Last by not least I worked on another survivor that will be integral to the next part of the campaign: Otis.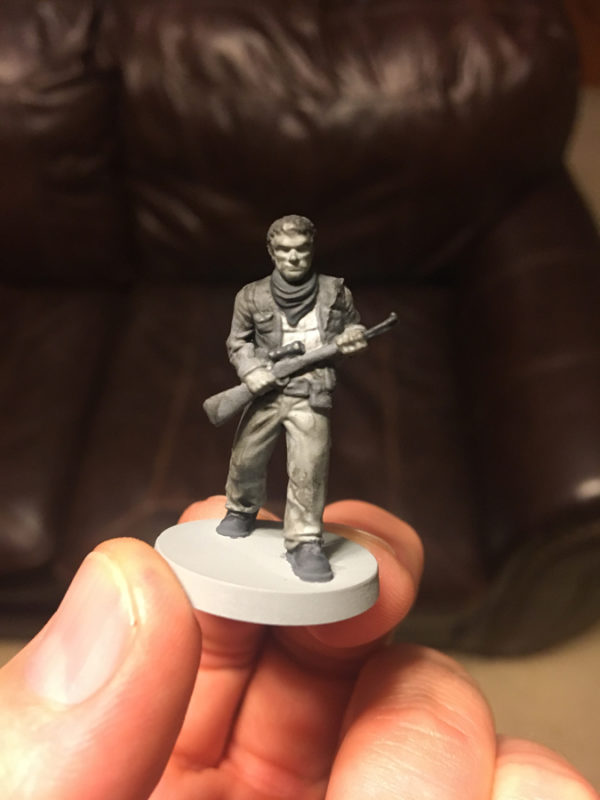 The sculpt for Otis never really reminded me of the actual character from the comics.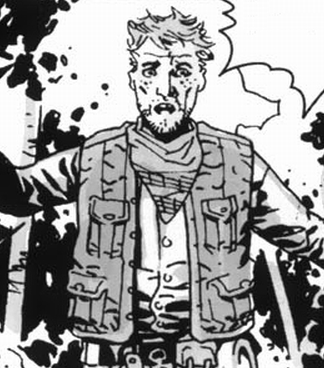 I think it is the hair.  Almost every panel in the comics of Otis has unkempt or disheveled hair.  But the Mantic model has very normal, plastered on hair.
At any rate, he's done and another survivor joins the fold.