Day one Gen Con 2018 passed with a blur as I filled my schedule with events. It started off with X-wing 2.0's preview tournament. This turned out to be more "preview" than "tournament" but was pretty fun even if winning didn't actually mean anything.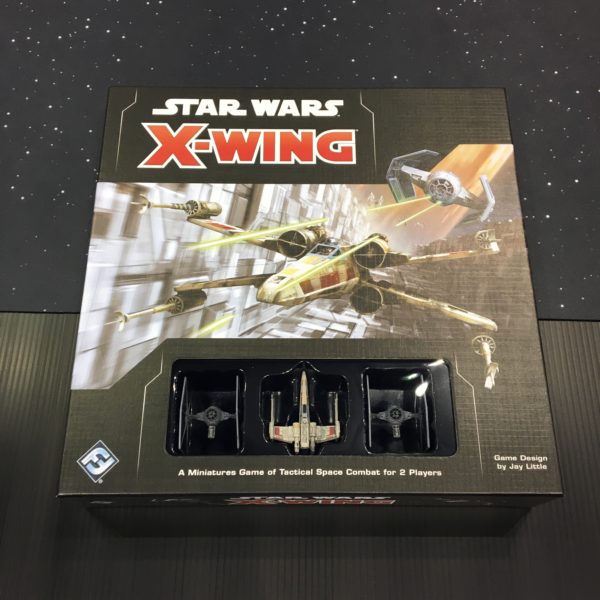 The new 2.0 rules are interesting and I'll likely do some post convention follow ups but I did enjoy the changes and look forward to seeing all old ship revisions.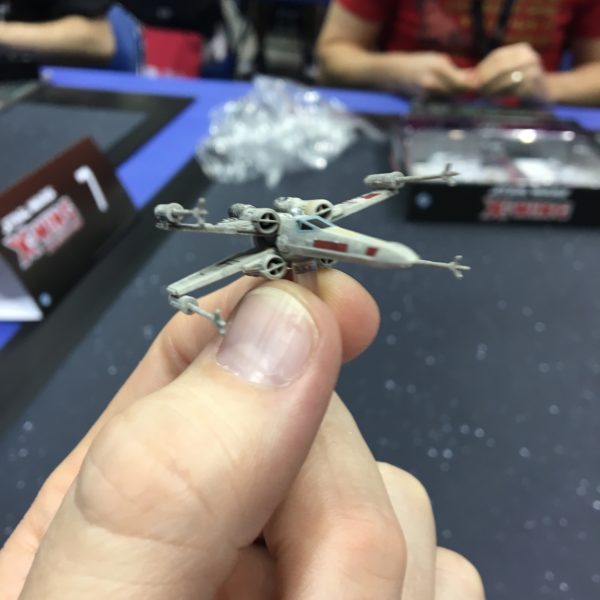 The new X-wing is a great model and has the very nice "toy" aspect of opening the s-foils but I found pretty quickly that they tend to fall back down after a while.
The new Y-wing is improved as well as they add a better turret gun to the top of the model. I played in two of the three matches, winning both before deciding I'd seen enough and wanted to make the Walking Dead event I had that the x-wing tourney was now encroaching into.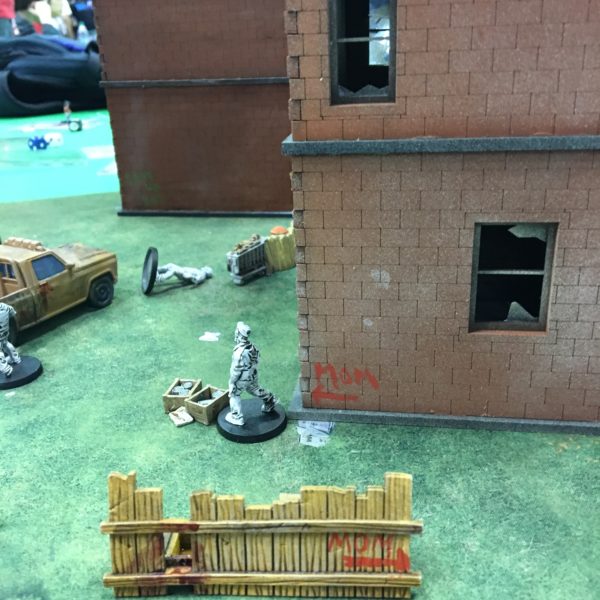 The Walker challenge featured a great 4-mat board chock full of terrain, walkers, and supplies.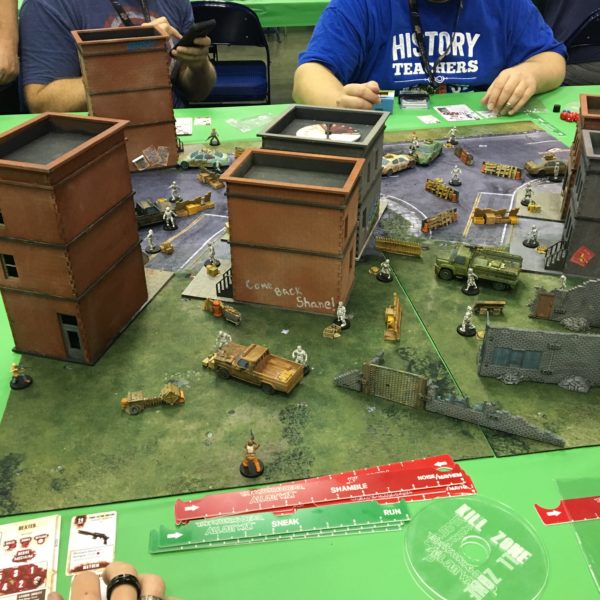 The event was especially entertaining because it had all eight players from my Gen Con crew. It kind of became our own personal little Walking Dead extravaganza. Unfortunately it was a little too short at one hour to be a complete game with eight of us and rules explanation. I'll run a separate report on my Walking Dead findings in a later, fuller report.
After the Dead, I hit the dealer hall for a mad rush of seeing as much as I could in an hour.  With the dealer hall "tasted," I went to my second tourney of the day- A Song of Ice and Fire beginner tournament.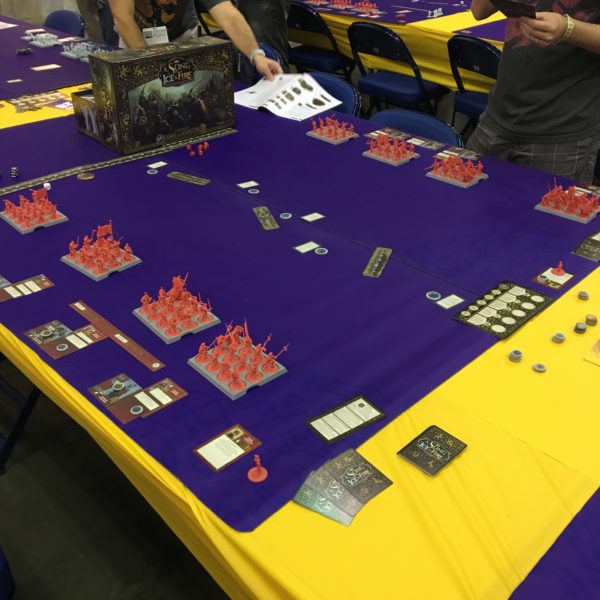 This turned out to be full of players with a bit of experience and almost all had the kickstarter or was going to receive it. This was a boon CMON because they seemed undermanned and inexperienced in running at tournament of even 16 players. I ended up ripping through this tournament and winning all three rounds but didn't apparently place in the top three somehow. I chalk it up to some errors in pairings or some other oversight but it didn't matter as there wasn't anything special given to the winner for the tournament either.  I'm fine if this was just a "come and play" event but I can do that at home with friends.  At least I met some new people and they were great to play with. Hopefully this game keeps those kinds of people as representatives for the community.
With the tournament concluded, I met up with friends to hit the BGG hot games room.  The room had a much better game selection than last year and we picked up Pickle Rick, the 2 player skirmish game. This light game from Cryptozoic is based on the famous Rick and Morty episode where Rick turns into a pickle and fights his way up the food chain to become a force to be reckoned with.
The game is pretty faithful to the episode and is a good light combat game. Unfortunately, the excellent game bits come with a price and it seems a bit high for the gameplay.  If looking at just the game mechanics themselves, it would be worth picking up at half the price but the minis and fun case push the price beyond what I would consider reasonable for my tastes.
We finished out the evening with The Mind.  This is a great little 2-4 player co-op and we definitely didn't get enough time with this one so I'll likely pick it up to really out it through its paces. A late dinner at the Yardhouse and then bed ended a full Day 1.