After having printed up another piece of paper terrain to complete my scenery needs for the Miles Behind Us campaign for The Walking Dead: All Out War, I finally tackle building the simple barn from Stoelzel's Structures line of paper terrain.
It's a pretty simple model and easy to make if you want to keep the structure all in one piece. Stoezel's Structures are made with foamcore in mind but I don't want a static structure as I want to fold down the model in between use.
I ended up assembling the whole piece with movable front barn doors and top hatch and then lined the edges with a black marker to clean things up.
Without the black edging, the white edges just stick out too much to me.
After a couple of attempts at the barn roof, I was able to get the sizing right and fit it loosely to the top.  I'm still debating on how to fix it better to the top of the barn without it being permanent but it will definitely serve for some scenario play.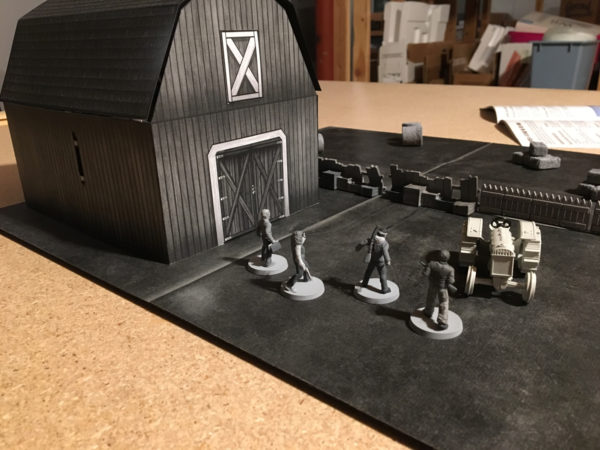 Now I just need to find the time to get a game in.