As I posted before, I didn't really feel like I was playing the Infinity Sectorial Dahshat until my latest game when I was able to add in more of the Haqqislam faction pieces. I had a chance to take some photos so I'll show them off here.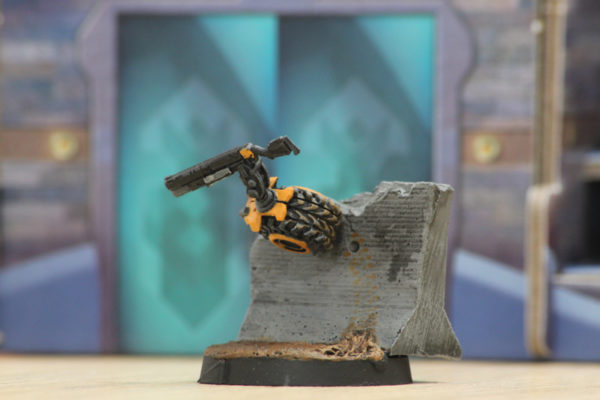 First up is the Jackbots. Fiddler'sex-toymaker toys doing silly stuff like stunt wall climbing (my favorite).
Or the super hot speedy Jackbot that is ramping into action.
These guys were very fun to mess with and make something better than their normal static pose.
Next up, I have the start of my Ghulam Infantry. These are a staple force in the sectorial so getting a few of these painted up were pretty important to do any real work in the faction outside my Yu Jing-centric builds.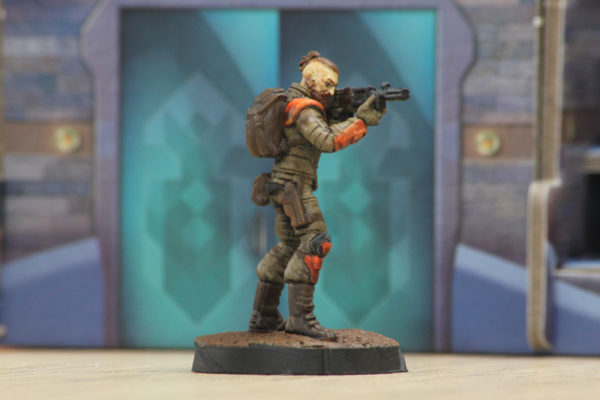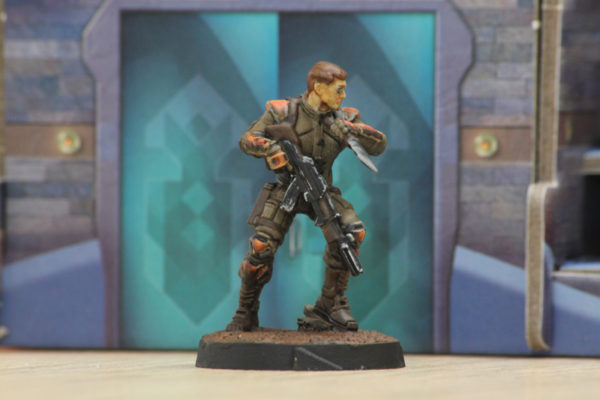 These two are the most generic Ghulami and they can sub in for a lot of the profile options. They fit generic riflemen that can fill out a core link team, the standard lieutenant options, and some of the other specialists like Forward Observers.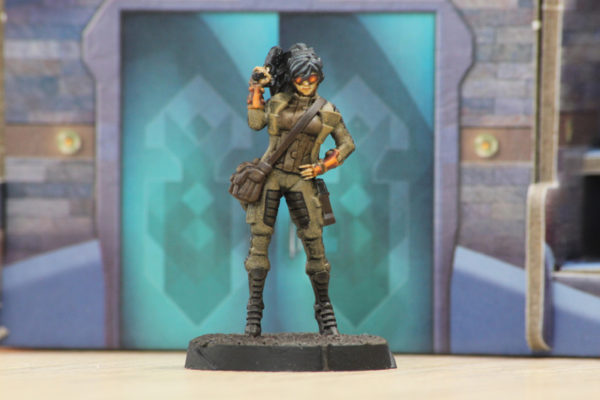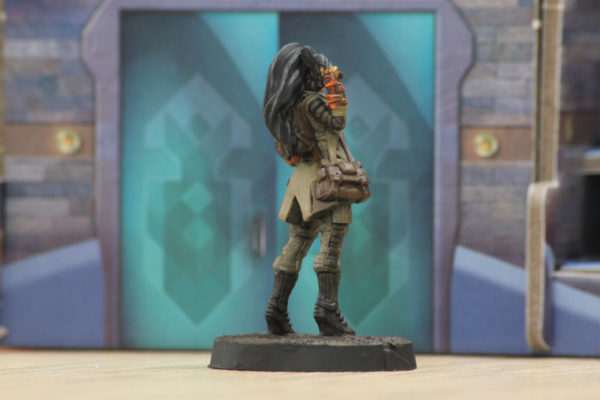 One of the critical Ghulam profiles is the Doctor+ option. She is from the support pack and helps me fill out a nice 3-unit Haris effectively.
Next up is a bit of a stretch. There is no model for the grenade/smoke grenade launcher so I picked up the support pack for Ariadna because two of the models in the three pack are good for Dahshat.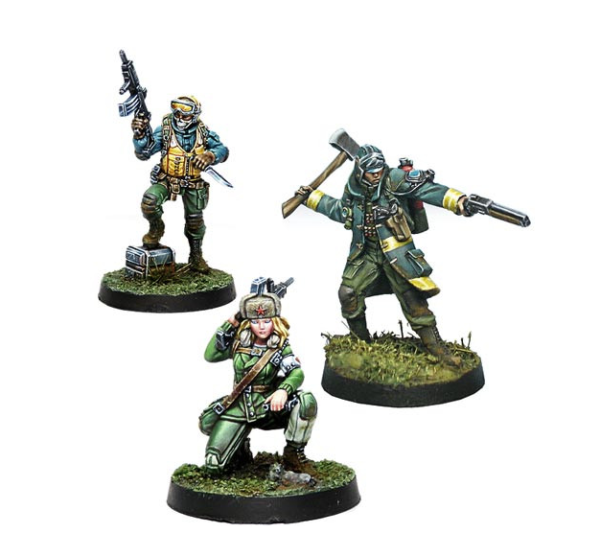 First this I had to do is get rid of the silly hat. A lot of filing stripped it down to a bandana that would be more fitting.
Then the profile has a grenade launcher so I made one out of green stuff and attached it to her rifle. It is a bit bigger than I was hoping for but it still turned out alright.
Then to complete the bandana, I add the knot and ties in green stuff. Lastly, I filed off all the medical symbols. I haven't had a chance to use her yet but I hope to include her in a list soon.
Lastly, we have McMurrough, a mercenary character that is a literal beast on the battlefield. While I'm glad he's the only kilt I have to do for Infinity (hopefully), I actually struggled more with the sword non-metallic metal attempt.
After I finished it up, I couldn't figure out why it didn't look quite right. I reached out to friend Colton for some advice and he pointed out rightly that the reflections I'm pulling aren't really pulling from the theoretical environment I've put McMurrough in. Where was all this blue coming from? Most of McMurrough from my paint job is earthy and brown. Maybe some of that could be sky but all of it? Probably breaking the logic.
Colton went into photoshop to show me more of what he was trying to tell me. I liked it and agreed. Implementing it by painting over the previous work was a struggle but I eventually ended with something I could live with.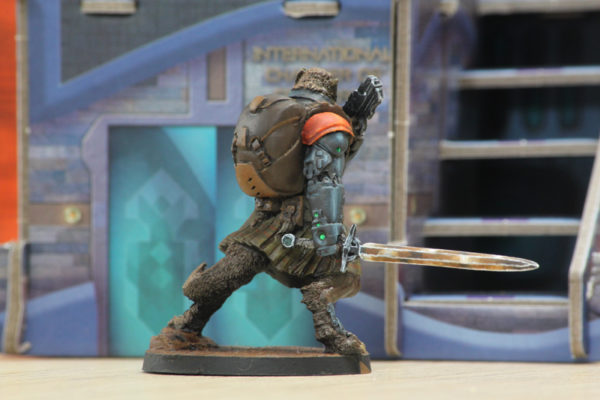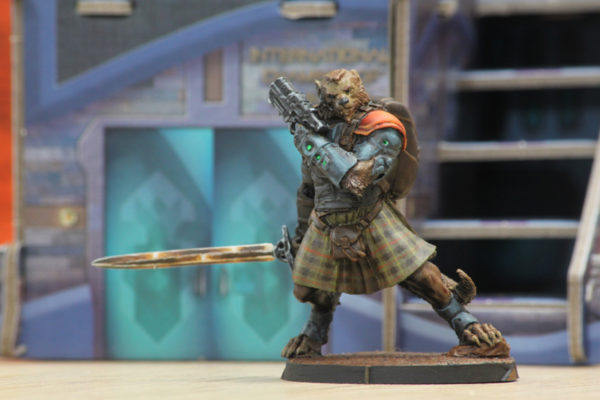 And with that, more completed units make the roster. I still have quite a few models to complete to finish off my plan for Dahshat but only so much time left. The next few weeks will need a pretty heavy push to get everything I want done.