Last week I hinted at the storage issues that come with Blood Rage and I've been working on taming the plastic coming from that collection. I know that several professional manufacturers offer kits for storing the game all in one box but with the 3D Printer, I figured I could work it out on my own.
I've almost got it all together at this point. I'm just missing a way to store the monsters and the new pillaged tokens. The first place I started was Thingiverse and found a very nice
storage case
for each faction from jens3dprint.
It is a nice a clean design but build for the original base game. I decided not to mess with it and just stacked in the extras in the case. There are six clan factions now so I printed 6 of these up.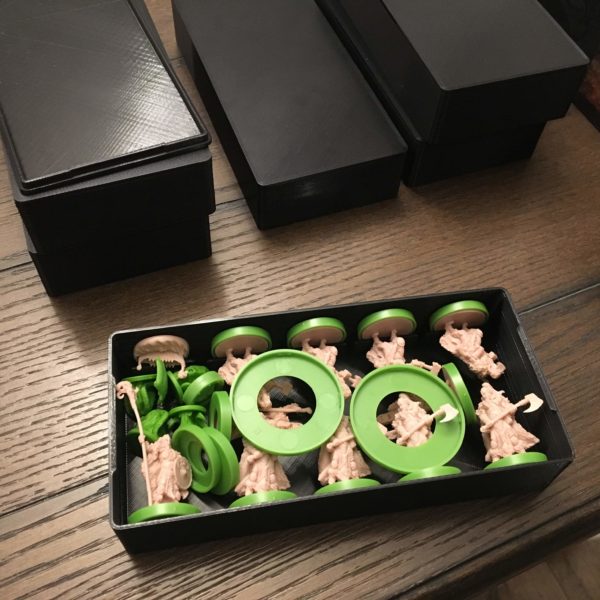 Stacking 6 of those cases in the box leaves an awkward side space so I built a custom box to house more of the pieces.
Last, I had to tackle the oversized god minis. The minis themselves are pretty big but I still had a lot of space to work in. I needed to put the ragnarok tokens somewhere as well so I incorporated it into the lid.
The minis themselves are then arranged using some of the standard grooves I've seen from other builds.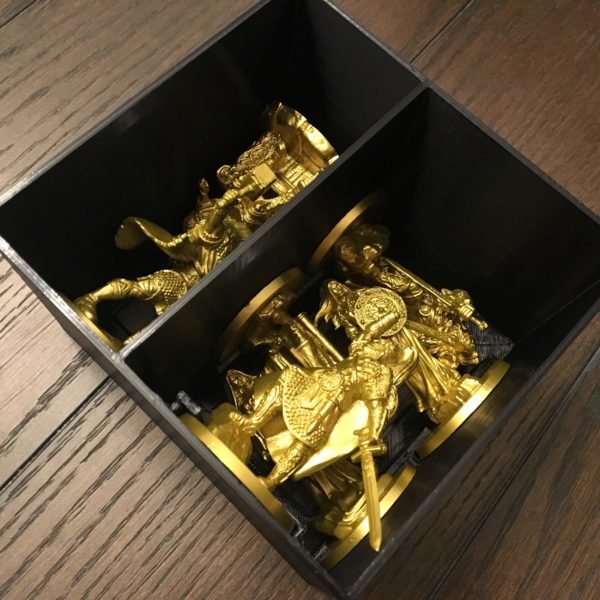 I've started designing the last piece for the monsters to go in. It'll take a bit more time to develop as I'm waiting on a few of the remaining miniatures to come in and finalize the arrangement.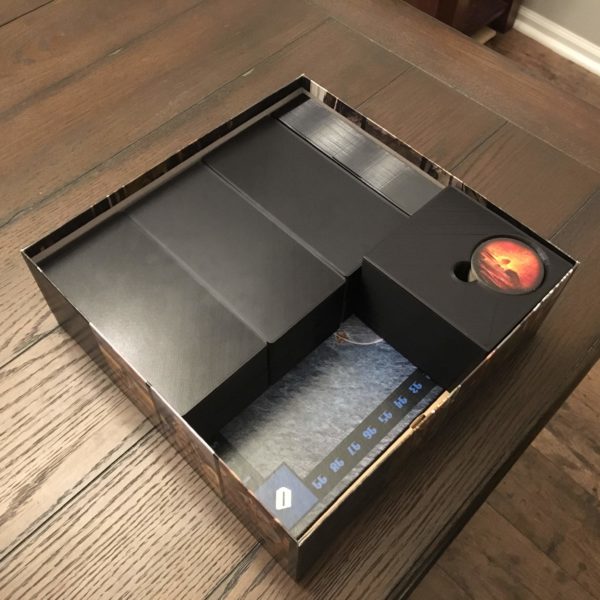 I'm pretty happy with how things are coming out and it will be nice to have the monster case complete and the whole game stored into the single base game box. I'll post the final of the monster box when it is complete and then post all the files to Thingiverse in case anyone else wants to store their set using this arrangement.