The final day of the Con is always bittersweet as I prepare for my big event: the annual Loopin' Chewie tournament. While this is one of my favorite experiences, it also means that the convention is coming to a close.
We had an almost full field this year as 33 players came in to testing their prowess.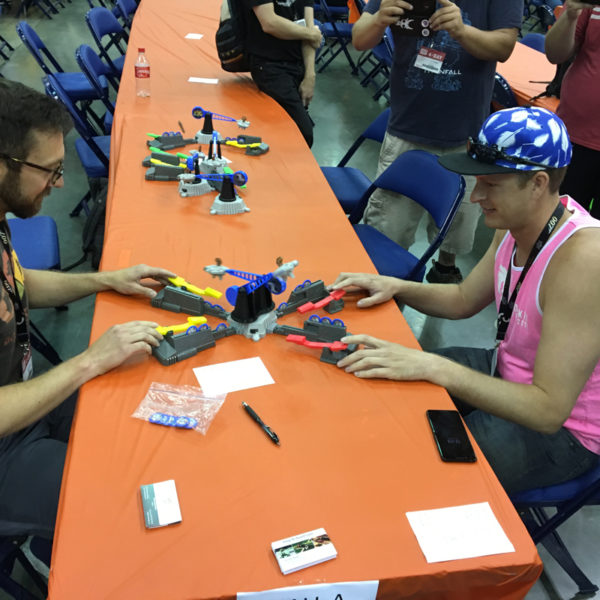 After some tense rounds to cut to the end, it all came down to the finals in this year's heads up challenge: the double Chewie.
A big thanks to Reese for recording the finals and all the participants for another great tournament!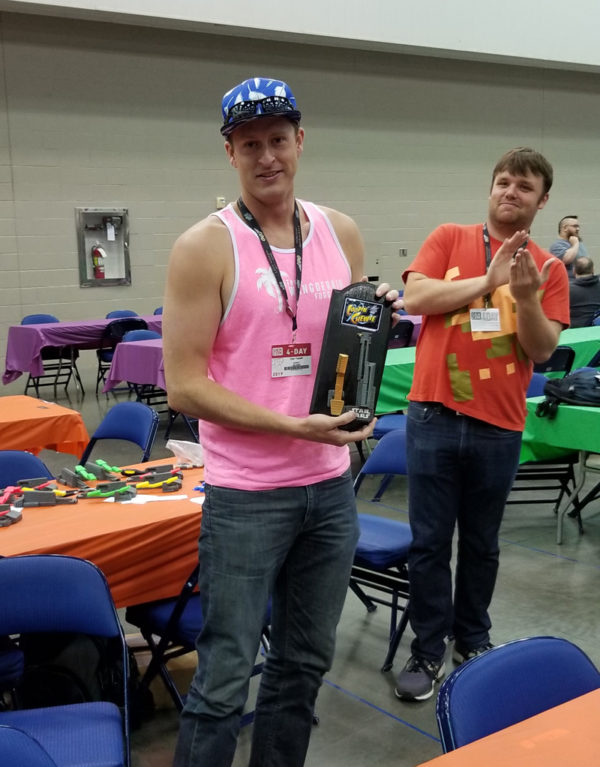 Congratulations to Tyler for taking home this year's golden paddle!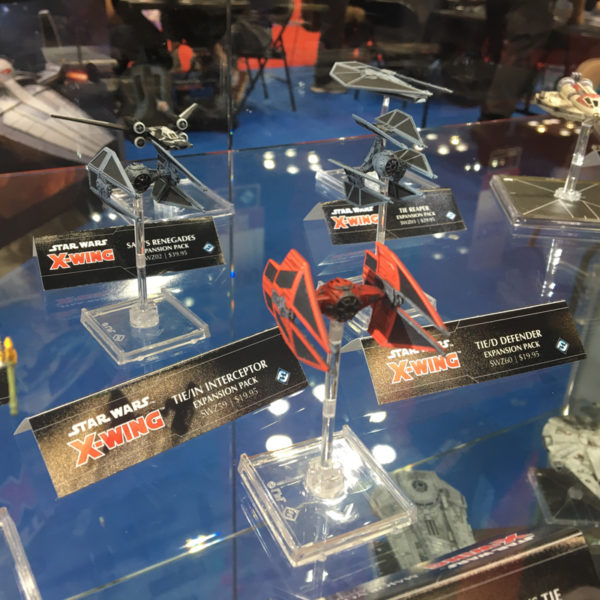 With the remaining hours dwindling, I checked out the Fantasy Flight Games display case for several of the new models that we saw in the In-Flight Report back on Wednesday.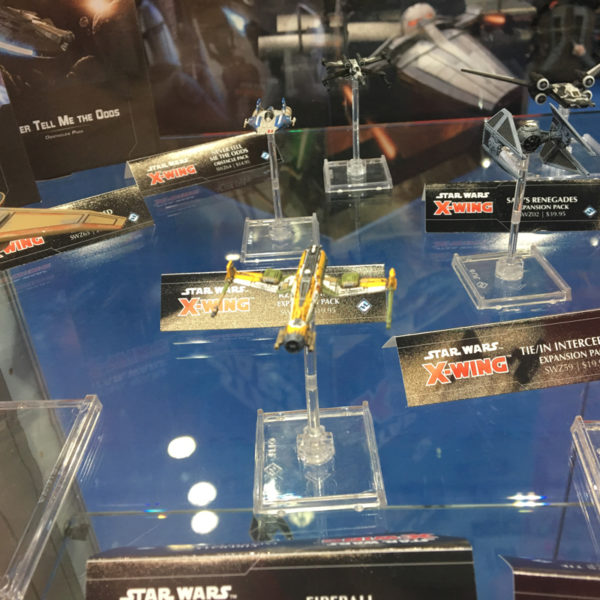 These two ships are from the animated series Star Wars Resistance. I really like the tricked out red Interceptor and the series icon, Fireball is pretty nice too.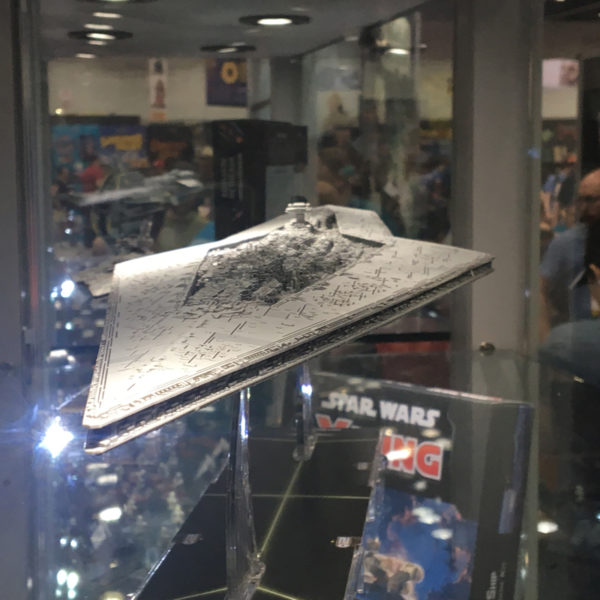 Flipping over to Armada, I took another shot of the massive Super Star Destroyer. I hope to pick this up one day but it likely won't be for a while.
To rival the massive SSD, the Rebels get the new Starhawk (from the Aftermath novel). I like the look of the ship and the size, even though it is not as big as the SSD.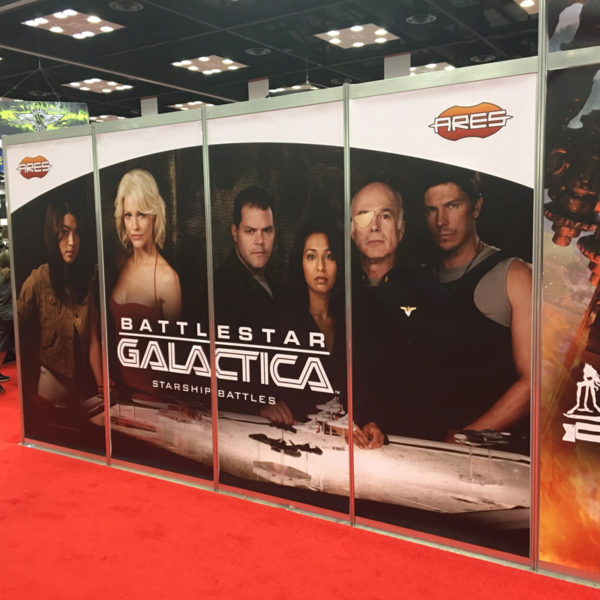 With Gen Con 2019 wrapping up, I spotted this funny composite image of the crew of the Galactica playing a game of Ares' new-ish Battlestar Galactica Starship Battles game.
With another Con in the books, we, as always, are making plans for our return to Indy in 2020.