Gen Con events went live this weekend and things went pretty smooth on my end. It is usually a frustrating time as their site crumbles under the weight of thousands of gamers furiously refresh their screens trying to get events. Either the events I prefer these days aren't popular or I got in early in the queue but there wasn't really anything that sold out for me. Well except for my hosted events.
But I can't count that as a bad thing.
For my own events, I'm doing a few tournaments in The Duke, the new UnMatched game (Epic Duels reboot), and A Song of Ice & Fire Minis Game. Those will eat up a fair bit of time but I'm also going to see some of the report seminars like Fantasy Flight Games and Corvus Belli. To round it all out I'm playing a narrative X-wing event and a pimped out version of Thunder Road. It all sounds great and I'm excited to be back in Indy in just a few months.
I also lied earlier on my Infinity progress as I wasn't really "complete" as I had a few straggler models arriving in the mail as well. One was the completion of my earlier mispack while the other are filling holes in my roster.
I was able to get them assembled up and based so now I just need them to dry and maybe the weather to figure out if winter is really over (snowing right now) or if spring can get her chance to come out and play.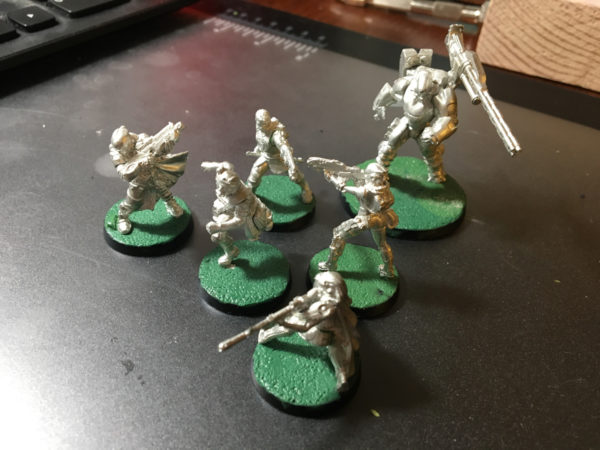 Crappy picture but great models as always from Corvus Belli. I'm really excited to get some paint on them and have them join the Yu Jing forces.