Last month, I worked up two versions of some ruined building terrain for Dropzone Commander.  I was hoping the simple "primer-only" version would work but since I did a "detailed" version first, I just haven't been satisfied enough to leave it alone.  I have several more buildings from Empires at War and it was high time I ruined more kits.
So this is the same building that was just primed and streaked with wash before, as seen below.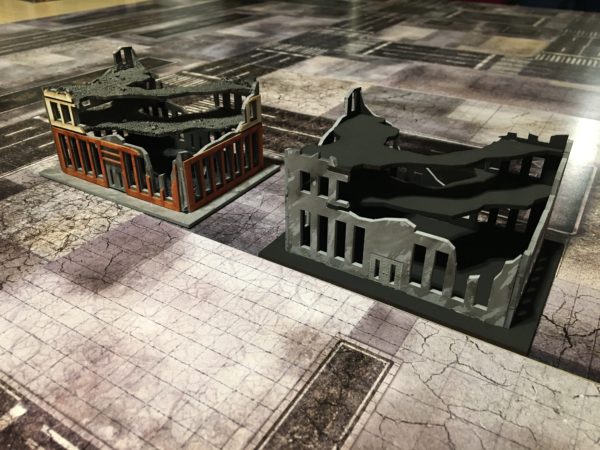 I didn't have to do much, just glue down some sand and little chopped up wood bits then prime it over again.  Adding the kit's outer paneling really helps as well.
As with last time, the laser scorch marks add to the "ruined" feel so I left them as is.   I had three more kits to work through so I spent most of last week's nice weather on the main prep work: priming and block painting.  Both are easy to do, it just takes awhile for the paint to dry and then seal it all in.
Painting the outer paneling is easier when left on the sheet. You'll still have the burnt coloring on the inside so you'll either want to paint that after you punch the pieces out or leave it. I was lazy and decided to leave it.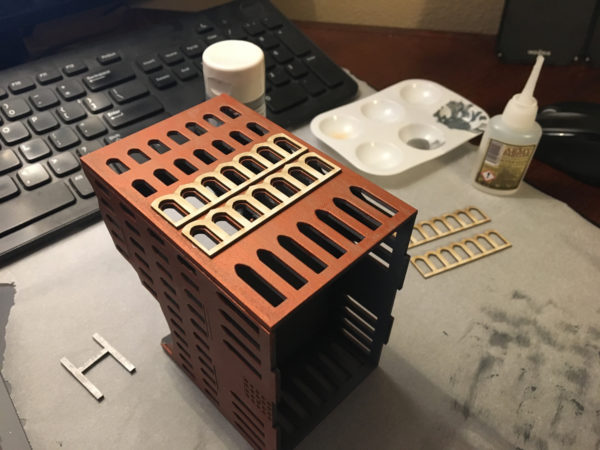 Painting the outside after the interior is complete is easy too.  Just speed paint the walls down.  Next is laying out the outer paneling.  I use superglue on these pieces as I don't want the mess of PVA and having to deal with clamping and waiting.  I do use PVA on the building construction itself however because it creates a very sturdy piece overall.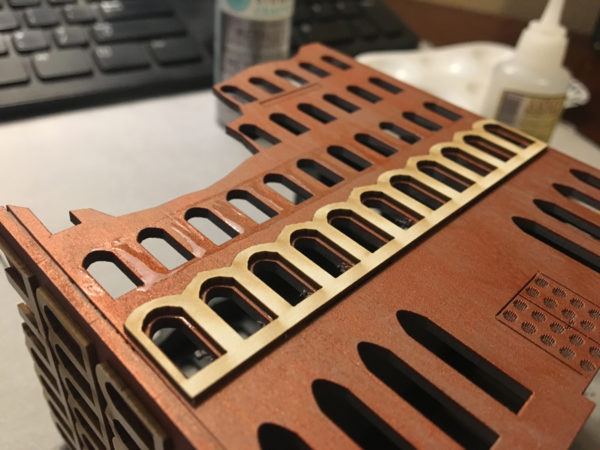 I found that applying the super glue to the building itself to be easier than applying it to the little panel pieces.  It usually leads to less super glue on the fingers and an easier time lining up the windows and rows.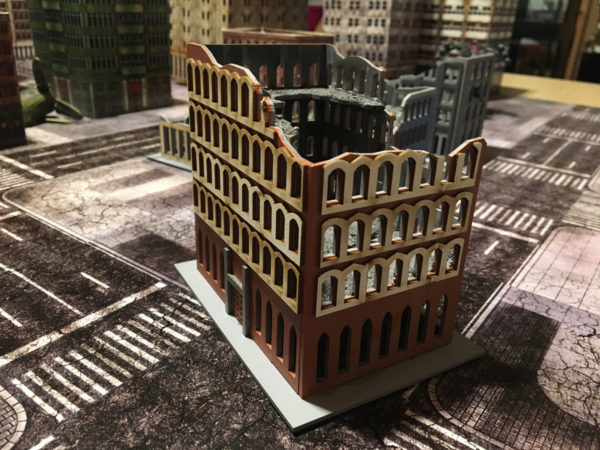 This one is easily my favorite.  All complete, it works very well and is the tallest of the four different models.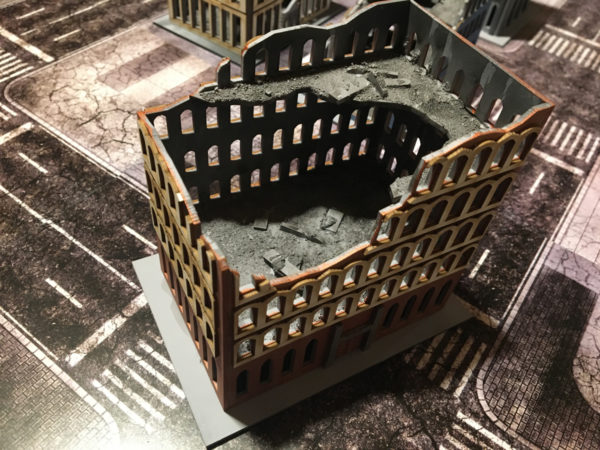 The deep interior can allow for a lot of additional options like units or scenario specific terrain.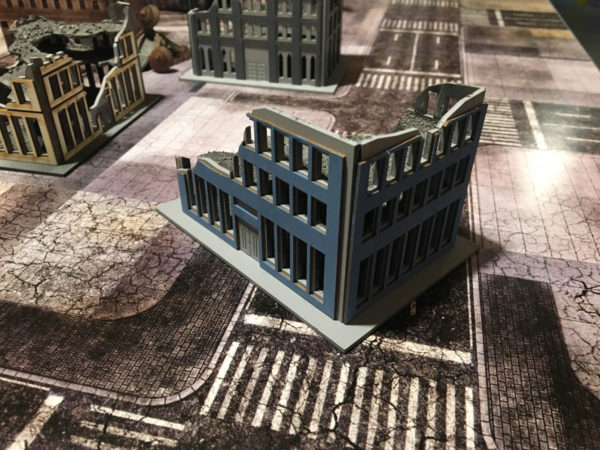 To add some variety, I have a blue-facade as well.  This one needs some "dirtying" still but is functional otherwise.
It also has a nice open interior.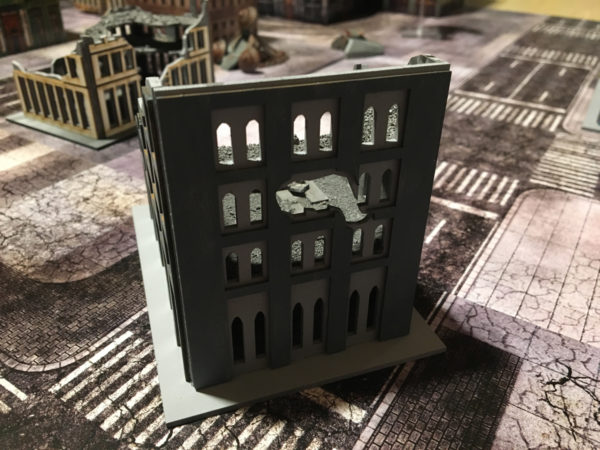 The last model layout was done with dark grey panels.
All the bits of extra are the inside punch-outs of the windows both from the building's thicker MDF and the outer panel sheet.  A healthy dose of PVA sticks them on and then sand goes over them before priming.  When the PVA is set, the extra pieces will be secure.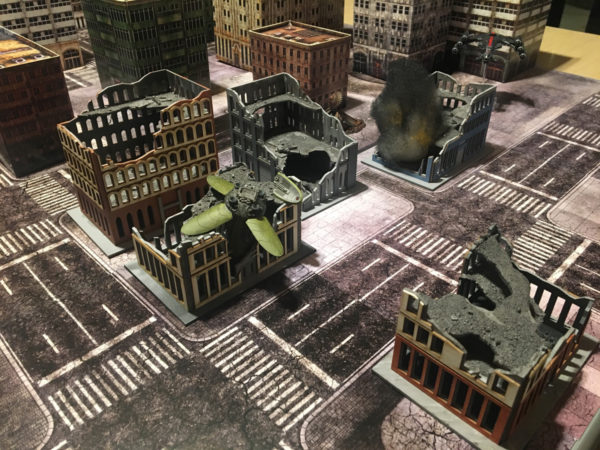 All together, the buildings work pretty well with the existing Dropzone paper buildings.  This is not always the case as I found with my original "primer-only" building. The extra work to add some realism helps the kits blend.
As mentioned, the open terrain allows for flexible scenery add-ons.  I still have three kits left (duplicates of what is shown here) and will want to work them up to scatter them around fill out my broken city.