I recently picked up a set of Dropzone Commander Storm/Thunder Wagons.  For every other "dual" kit Dropzone has, these are great packs as you get the option for two unit types and if you magnetize, you'll be able to field either option.  I've done this with my Hannibal/Mehmed tanks and my Cyclone/Typhoon helicopters.  When I went to open my Storm/Thunder wagons though, I found an issue.
I have three trucks, three missiles, three barrage weapons, and only three weapon mounts.  To be able to swap the Thunder variant for the Storm one, I need six of those little circular weapon mounts to the far right.  I could pillage from the Fire Wagons at the top but then I wouldn't be able to make those.
After some debating, I decided to try my hand at casting duplicates of the piece to be able to swap out both weapon options.  A quick google search led me to this great little video from Corvus Miniatures.
The tutorial is a no-nonsense run through of duplicating a little piece out of green stuff.  I decided to try it out on my little piece and followed the tutorial to the letter.
I grabbed all my components and got things ready.
I super glued a small ball of green stuff to the lid cap and flattened it into the general shape of my piece.
After wetting the piece completely with vegetable oil, I pushed the piece into the green stuff. I pushed it down to make the back flush with the depth of the mold green stuff and push in the sides to make sure it captured the piece all the way around.
After letting the green stuff set for 24 hours, I eased the piece out with an xacto knife.  I was impressed by the detail as I didn't really have a lot of confidence the piece would be a good fit for the process.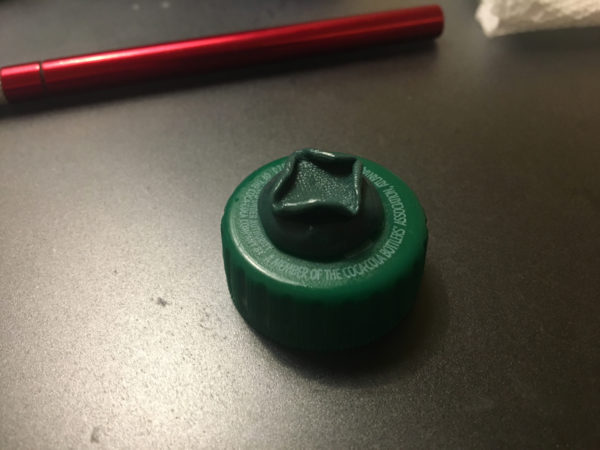 Next I got another piece of green stuff and, after wetting the inside of the mold completely with vegetable oil, I pressed it in.  I kept folding in the sides and pressing to make sure the piece really got all up in there. Finally, I folded the sides up so that when the piece cures, it has some handles to pull it out.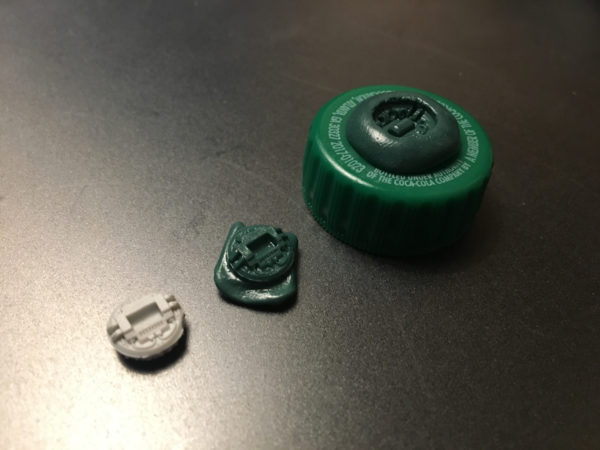 Another 24 hours later (well, about 14 hours as I couldn't wait) I pulled out the cast piece.  It is definitely not catching all the detail the original resin piece contains but more than adequate to sub in and hold one of the weapon pieces.  I'll cast the rest and add the bottom stems to sit in the base of the wagon vehicles.  Finally, I'll trim it out and finish the whole project.