Even though I'm still a bit distracted with the new Catacombs expansion, I found some time to print out a new board for Championship Formula Racing.
Abu Dhabi was released on the CFR Kickstarter page as a downloadable extra while Jolly Roger Games figures out what to do about the board vs car size issue.   Since I skipped the issue by picking up my own car miniatures, the board is a nice little bonus edition.  Doug Schulz, the main designer behind this CFR renaissance, has a lot of extra boards (and how to make your own) on his site but I don't think any are print-ready and in the same style as the CFR game.
Printing this was obscenely easy.  I went from getting the file, adjusting the size, sending to printer and picking up finished print all in a Sunday afternoon.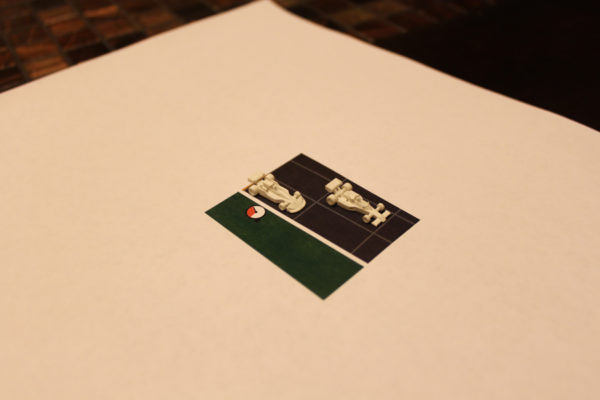 First thing I did is run the board file through Photoshop and cropped a small section out to print at home to test the spacing.   The test was successful and so I checked out Walmart's photo site online and found the best option they had was a 20 x 30 print size.  I opened up the file again and added to the overall print size to match 20 x 30 and filled in the new space.  I've talked about using Walmart awhile back when I made my Thunder Road custom boards and this was no different. Well, a little different as I "splurged" and decided to get the mounted backing print. It's a $10 difference.  Art board is about $6-$8 so it was worth it to go ahead and have them mount the print.  The total was about $30 and I found out when I went to pick up the print that there was a smaller option not listed on their website that would have required no extra space for cheaper.  Ah well. I'm still happy with the results.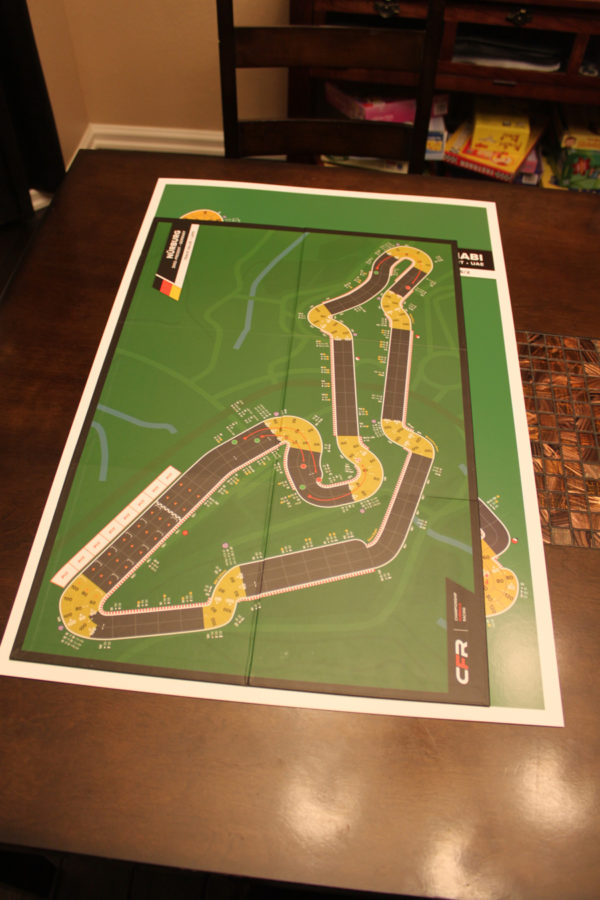 As you can see, the Abu Dhabi board is a little bigger than the standard boards.  Luckily the box has enough room to fit a 20 x 30 tri-fold board (down to 10 x 10) so I'm not worried.
The print quality of the file is great and very legible.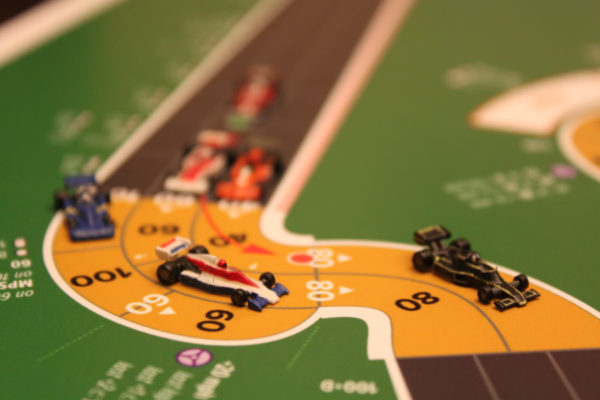 It would be great to see Jolly Roger Games release more of Doug's tracks but this extra one will help for now.  It looks like a lot of fun with the long straights and all the lane-ending S-curves.