With my Frostgrave maze walls complete, I was still missing a major component to the library, namely, books. It might be disastrous to start this off in meme but here we go!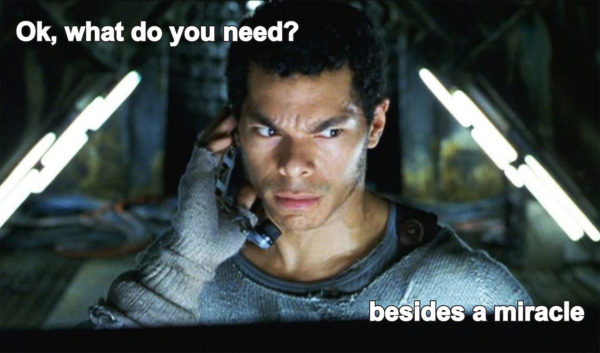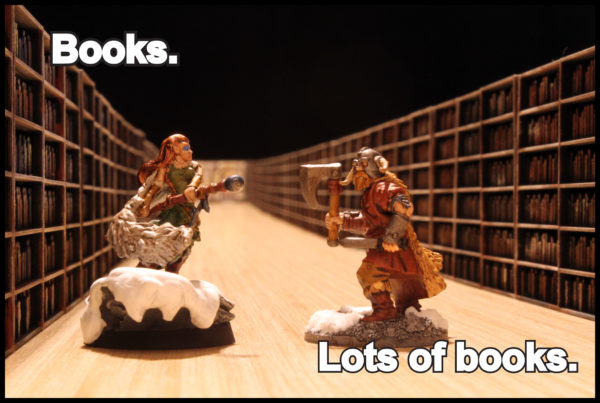 Yeah, the meme likely ruins the shot. I'll post it again sans meme and maybe you'll have forgotten all about it. In the meantime, I needed books and the cases they reside in. And I needed a lot.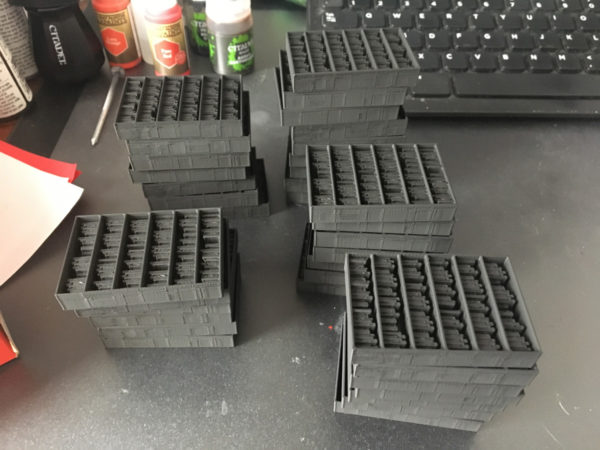 Here is 36 book cases from the 3D printer. They were quick to print so we did a batch. Painting them was really easy- just prime with the cheapest black spray paint available ($1 per can at Lowe's), then dry-brush the hell out of them.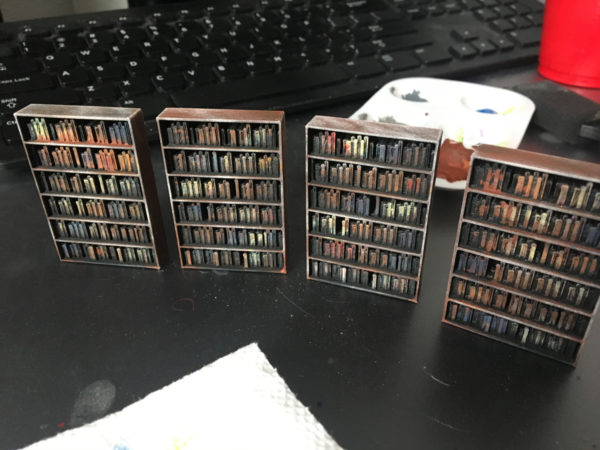 First dry-brush with a dark brown, then come in with just a little cream or skintone to highlight. Here I went a little more with some additional colors but the effort wasn't worth it versus the time it was taking. I knocked this batch out in about an hour.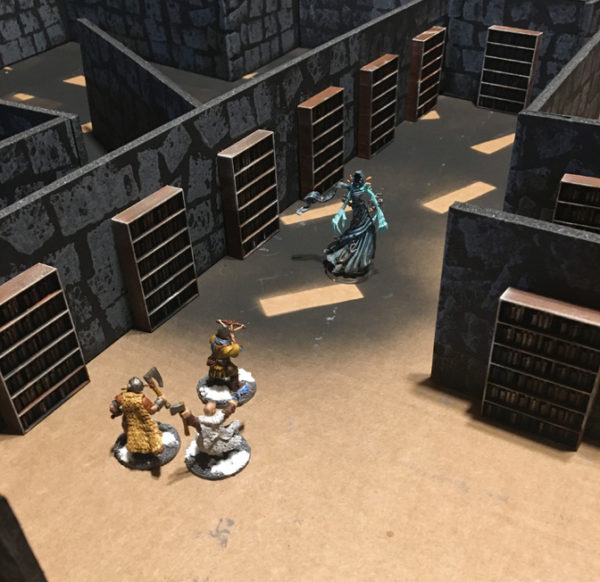 After a quick test, I realized 36 cases wasn't going to cut it. So I asked Reese if he was up to the challenge and he confirmed.
Yep. He was up for it, alright. A few days later, I picked up batch 2 with sixty of the cases this time. I was a little concerned about how long this would take but it actually went easier than the first time. I primed them again, finishing off the can of spray paint, the dry-brushed them all again.
All told, we have almost 100 bookcases for the epic Library Labyrinth. That is over twelve linear feet of bookcases. In my photo of the day, I ended up lining two rows, six feet long to make the great long hallway for my Wizard and Treasure Hunter. That's a lot of books.