Last few days of my challenge left and day 28 sees the final Infinity figure complete. Fat Yuan Yuan is ready to be sealed and officially added to the collection.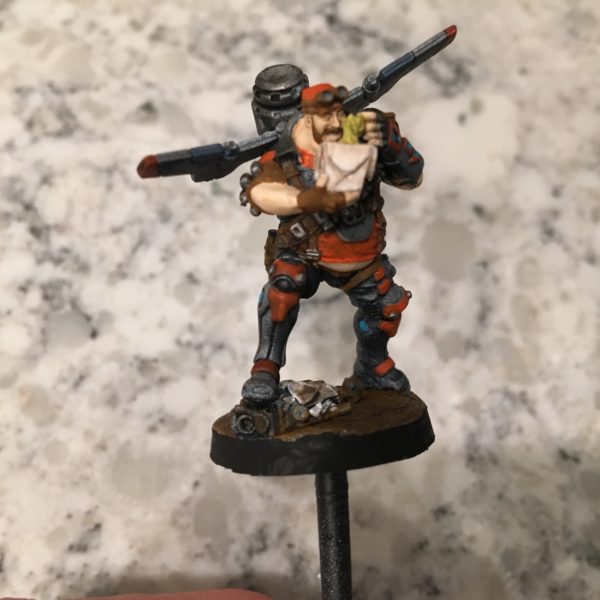 I likely mentioned this before but the model actually doesn't serve a purpose in my army. I can't take him in anything my faction provides so he's really a "display" mini even though I didn't work him up to that kind of quality.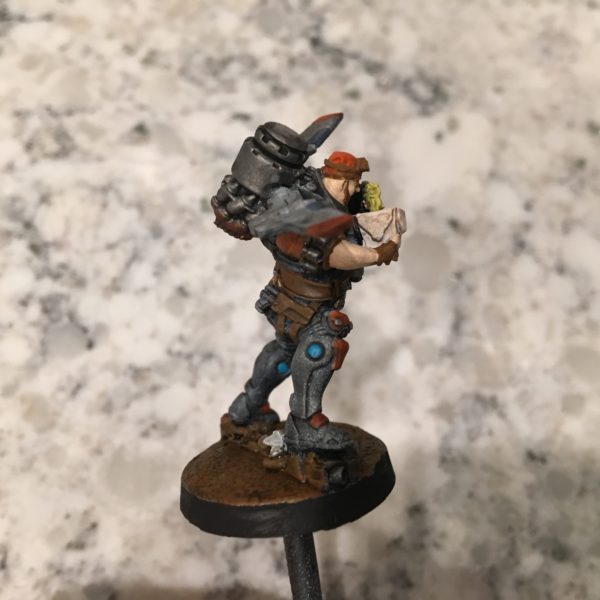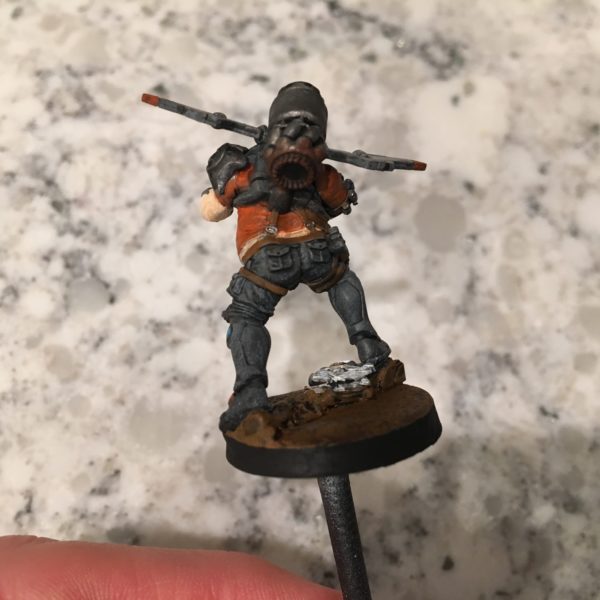 Of course that isn't quite true. Infinity has a need for any mini you want in the form of a high value target objectives (HVT). Most of the time factions have the figure as an anime pin-up girl and I usually use the other sculpt with the jet pack taking off but I think I'll start using the eating version just because it is funnier. The Yu Jing faction is pretty dark in theme with its state police going overdrive. Maybe a fat merc pigging out on takeout food brings a little levity to the overreaching and hyper aggressive police state. In any case, they be done and that means I'm free to jump into whatever I want for the final two days of the challenge. Oh the choices, the choices.