While my big TAG and sniper are being sealed, I moved on to complete the Infinity War Correspondent or WarCor for short.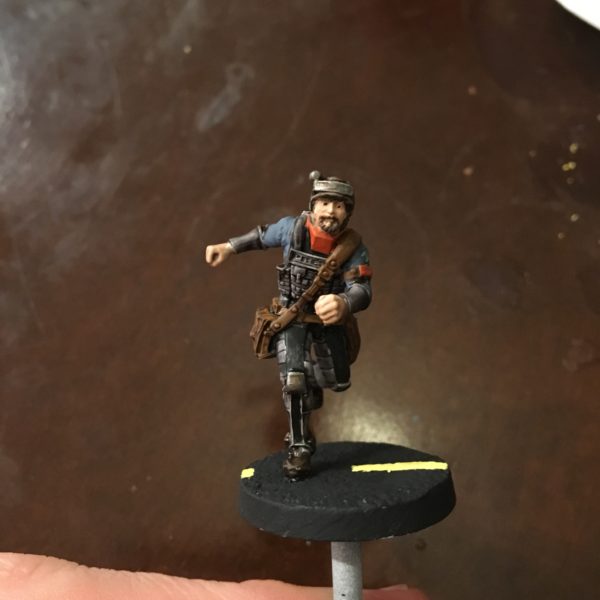 Last time we saw him, it was all the way back on Day 5. At that point I decided to get all the faces done and he snuck into that batch. Last night I actually got paint on him but no picture. Again it was a batch process going on where I had the black and yellow out already so I finished up his base.
Tonight I thought I'd just put down some preliminary colors but things progressed quickly and I ended up finishing him out in a little over an hour.
Only two figures remain in my Infinity collection before it is becomes part of one of those rare feats in my collection: fully painted.