First up for my 30 minutes (at least) of painting for 30 days is the Yan Huo from Infinity.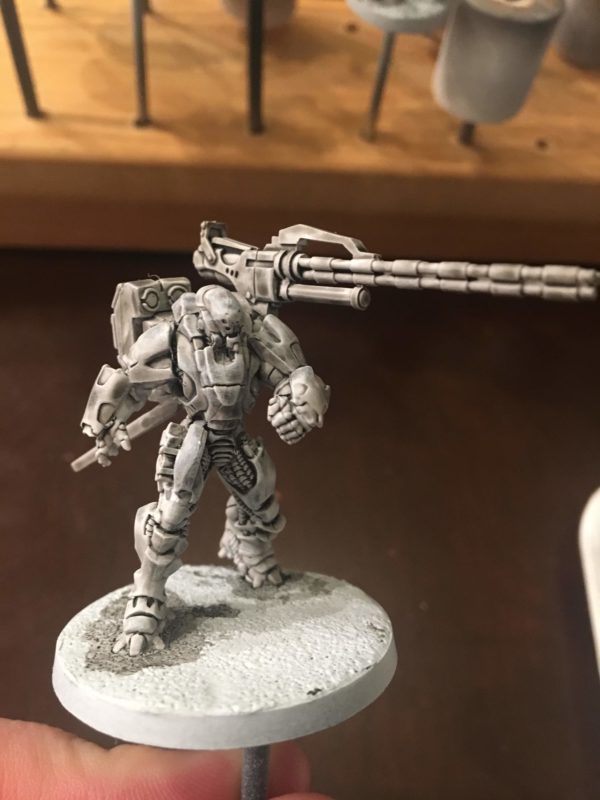 Here he is at the start of my session. He's been in this state sadly for probably 9 months now.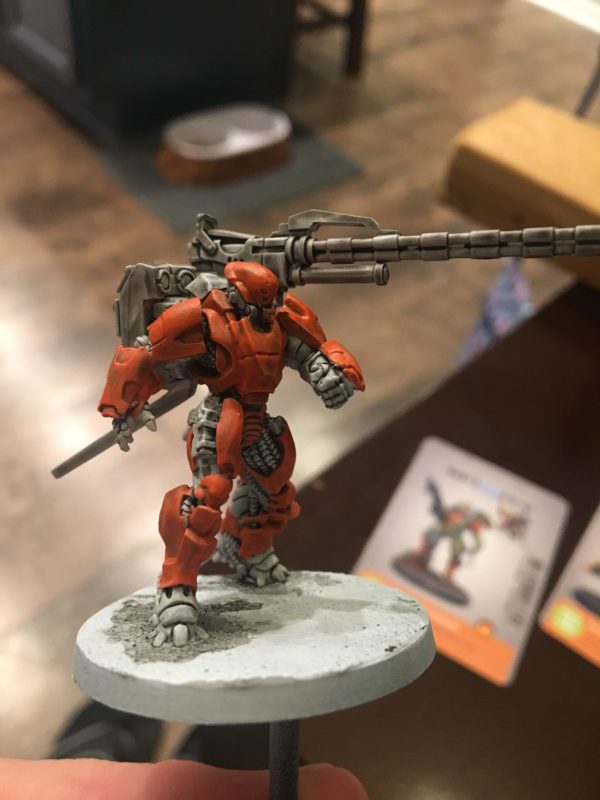 After about 45 minutes, all his heavy armor plates are base coated.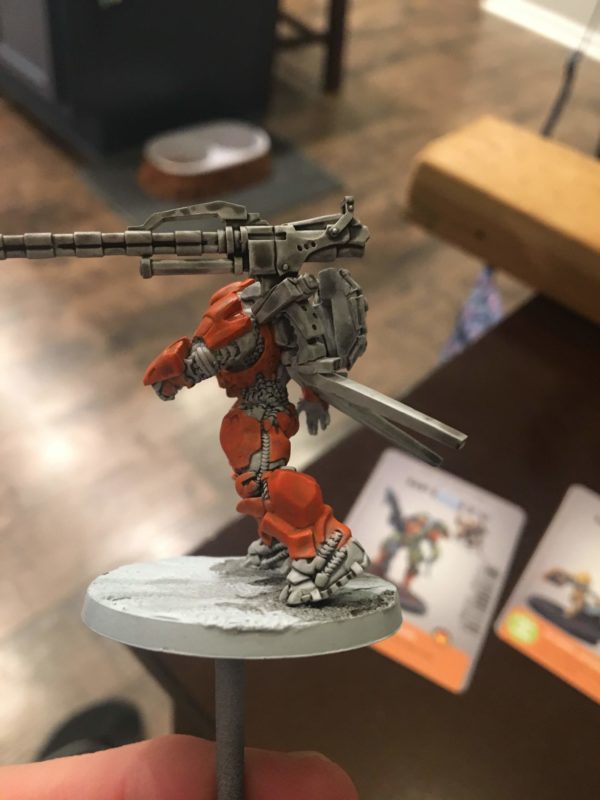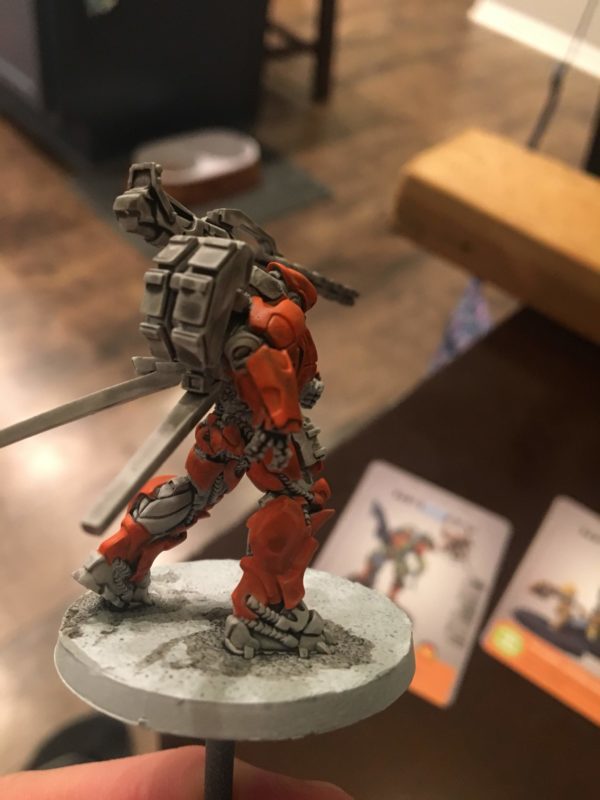 Even his little orange butt. You go Yan Huo! Here's to hoping you get more paint on you in the future so you can join your brothers. First I have to hit all your cousins with orange armor too.