This week I entered Boardgamegeek's Photo Hall of Fame. I first entered in January 2018's contest and though I didn't do very well at first, I was able to garner enough votes over the next thirteen months to make it in. What I like most about the contests is it has gotten me back into focusing more on photography, something I've been missing for some time now. The contests have also been a fun way to see other creative talent taking game photography in new directions. Below are the photos that pushed me through to the end.
This Batman cityscape was what really got me going. Having fun with a lighting set up and experimenting with a humidifier to mess with the lighting brought it all back to me. February 2018. (1st place)
Even though I started submitting images to the contest regularly every month, I wouldn't make the top three again until June 2018. This time another night show with a new light prop. (1st place)
I timed the release of this photo come up while at Gen Con (contests are set up the month following the month the images were submitted). I also had this concept running in my head for years after I took the shot. It allowed me to show that I wasn't just always shooting minis in the dark. It did well enough to make the top 3 again for July 2018. (3rd place) This image gained a lot of traction later and made second place in Boardgamegeek's photo of the year.
I was on a roll with my third entry into the top 3, this time in August 2018 (2nd place). August was a busy month so I was lucky to be able to pull from be "B-side" moon shoot.
October 2018 brings me back to minis and light with this Dropzone Commander shot. The contest starts to heat up with several very good photographers routinely putting together high quality shots. (3rd place)
A trick shot with Loopin' Chewie in November 2018 kept me going in the top 3 again. Likely this could be done much easier in photoshop but I prefer to let the camera and setup do as much of the heavy lifting as possible. This was shot with strobe light off camera to catch the full loop of Chewie in action. (3rd place)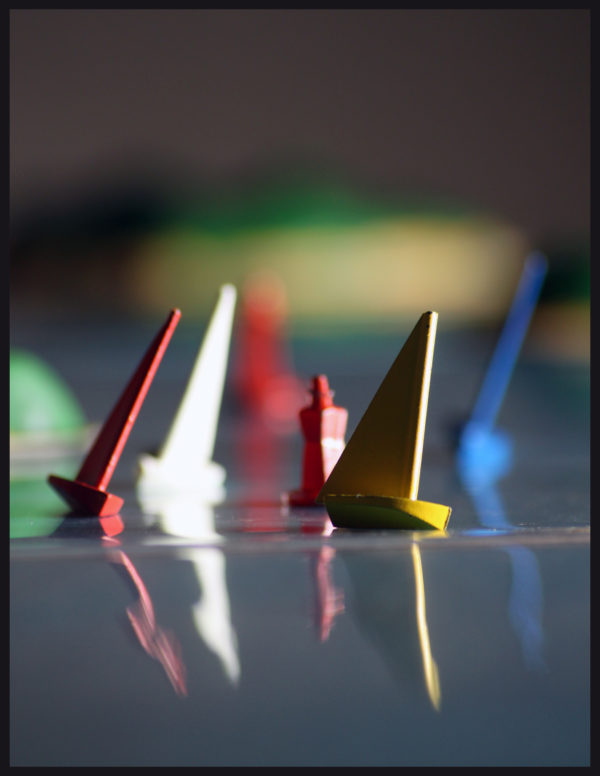 For December 2018, I closed out the year with some lesser known board games like this old classic, Regatta. It worked well enough to keep my top 3 placements strong. (2nd place)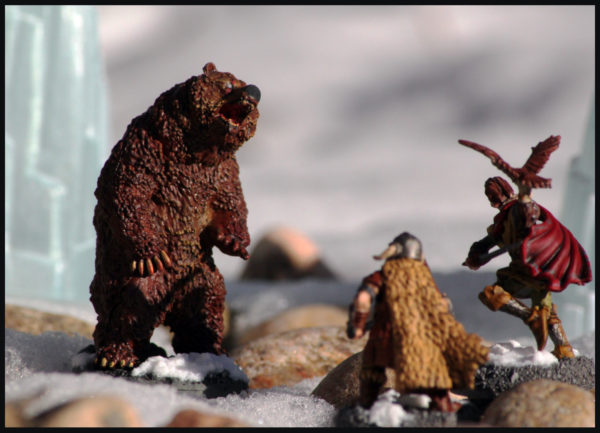 January 2019 brought on the new year and more miniatures. I caught this setup on a whim with the light fading in the backyard and enough snow mixed in among the rocks to keep the scene interesting. The next day, all the snow was gone again. (2nd place)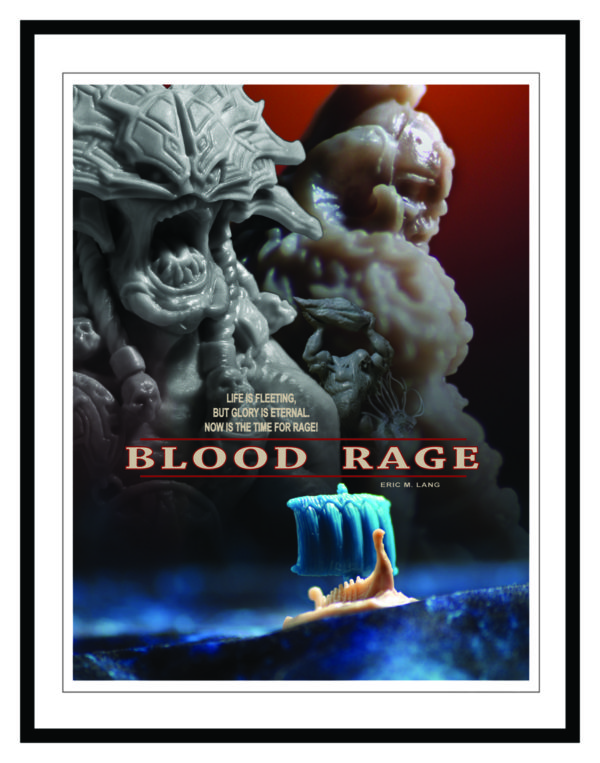 February 2019 wraps up my Hall of Fame run with another fun image to shoot. This time working with composites and the unpainted miniatures from Blood Rage. I got a lot of fun shots out of this one and really enjoyed the entire process both pre and post-production. (1st place)
Now that I'm in the Hall of Fame, I'm ineligible to win any more of the contests (which is why you'll see I'm sometimes not the actual highest ranking image- other hall-of-famers placed higher but could actually win the prize). I'll still post photos and keep my photo sessions as I see this contest as not just a goal but a learning tool to up my game and make me a better photographer.