With the rest of my Optimus Prime pieces complete, I took the past few evenings to finish painting everything up. It's nice to see everything come together fully as I'd imagined well over a year ago.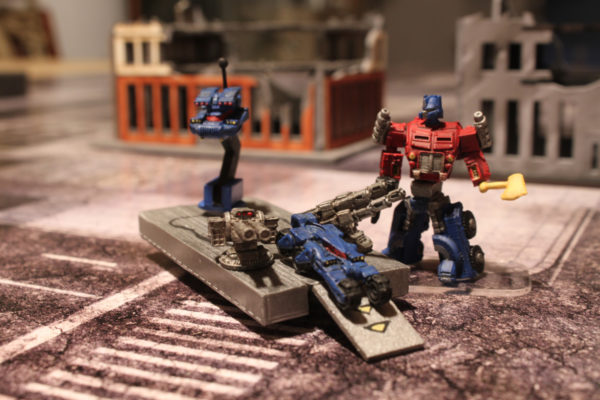 Starting back with my first truck-form conversion and trailer, Optimus was already starting to take shape and influence the battlefield.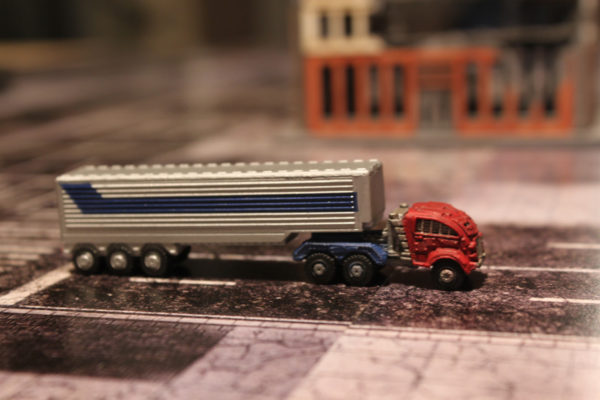 After the robot-form was complete and the Combat Deck/Roller combo was put together, I ran into a funny issue. What color should Roller be?
Ultimately, I decided to go the original toy route with the same dark blue as Optimus' color scheme.  The cartoons had him light grey but I decided the dark would hide my Frankenstein kitbashing a bit better.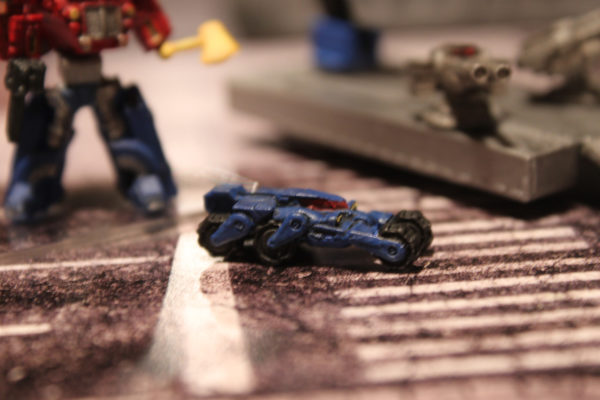 The Combat Deck was pretty easy for colors as they remained pretty constant across all iterations.
The main combat module painted up easily and matched the toy and cartoon concepts (or as much as they could given my kitbash deviations).
The rest of the Combat Deck painted up simply with some freehand art.  With that, the whole "set" is complete.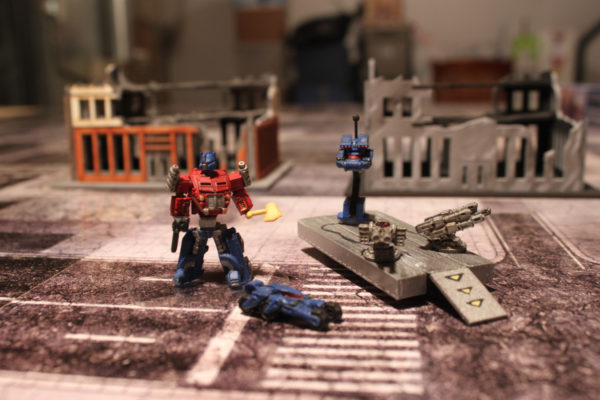 ---
Well. Almost complete. I still need some rules so here is where I'm starting:
So that is a start.  Of course these rules are completely untested and likely way out of balance but I have to start somewhere.  I also need to put the rest of the rules together for his Combat Deck and Roller and any other special rules but I ran out of time formatting the layout.  All in good time.