We arrived in Indy with much less ado than last time. No redeye flights. Just a quick flight and hop over to the hotel. Gen Con scaled back their advertising this year and didn't have anything at the airport this time. We did arrive a day before most people but they had adverts at the airport last time. All-in-all, traveling went well with one notable exception: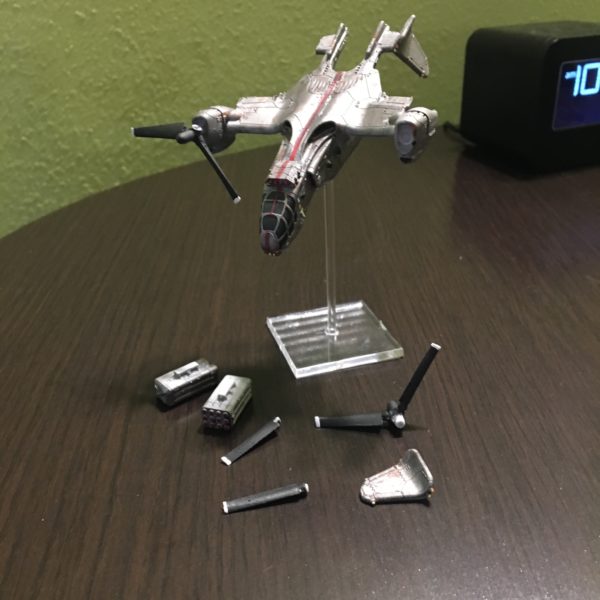 Southwest baggage crew did a pretty good number on the checked bag with all my games in it. My Dropzone Commander box bore the brunt of the trauma apparently even though it had a lot of foam support and packing.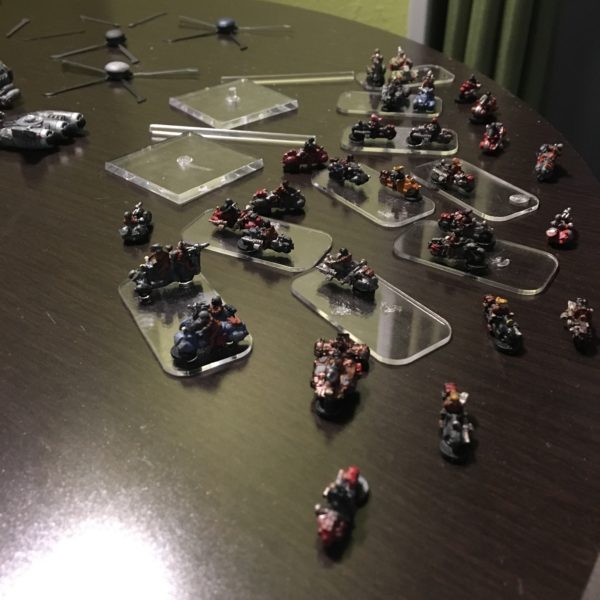 My bikers took their share and more of the hits coming my way.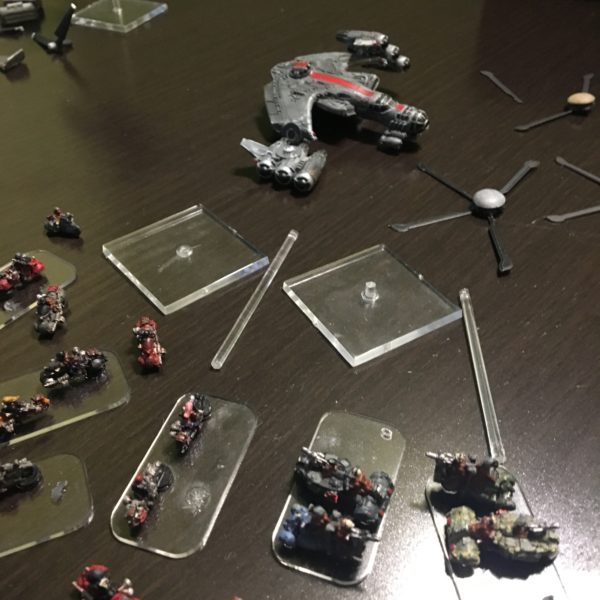 Some flight stands were broken and and Lifthawk took some engine damage as well. The pics might look bad but aside from the sheared flight stands, nothing is truly broken. Everything seemed to detach at the glue points. I'll pick up some super glue later and do a repair session later this evening.
Being Wednesday, the Con hasn't started so we plan on getting some gaming in, picking up this Con's "official" liquor, and getting tickets from the will call booth. Tonight we hit Giordano's for great pizza and have the Fantasy Flight Report to attend.