We just past the 10th week of the year and I thought it'd be a good time to take stock of the game challenges I had planned for the year.  At this point, I'll be on track or beating the curve if I'm 20 or more games into my respective challenges.
So let's see how I'm doing, beginning with part 1, my 100 games of the Duke challenge.
Ugh. That is disappointing.  Apparently I haven't really been able to get this game going. I don't have high hopes for this challenge getting completed in the year so I've decided to go a different route and switch games.
I don't think I'll get near 100 games in but I have been hitting Walking Dead with consistent regularity so I'm going to switch gears and go big with 100 games of Walking Dead: All Out War. Of course, most of these will be solo games and one might argue "The Pit" scenarios are not full games but I'm going to count them anyway.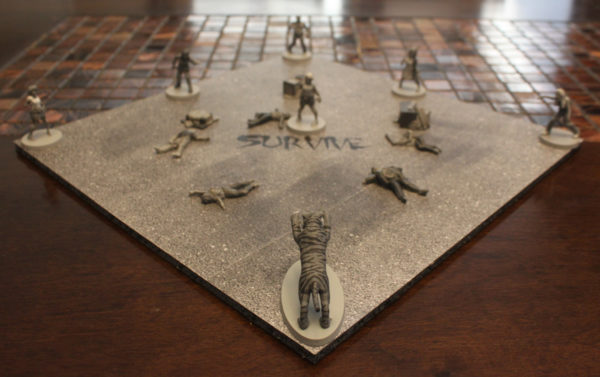 I'll update my Challenge Page accordingly to track my Walking Dead games for the year.  I'm excited to see just how many games I can get in as it also coincides with my goal to paint more of my figures.
---
Part 2 is all about diversity in game experiences.
Alright! Now this challenge is going places.  At 25 games in, we can see what challenge I'm really emphasizing this year. I figured this would be the easier of the two challenges as playing new games or dusting off old ones seems to resonate well with my game group.
We'll see if I can run through enough Walking Dead games to make through 100 before the end of the year but at least one of my challenges looks like it is working well.  I'll check back after week 20 and see where things stand again.