Earlier this month, I was at the Denver Museum of Nature and Science and was inspired by some of the ancient game pieces they had on display to make my own Hnefatafl game.  I posted earlier about how I was making the pieces and sourcing for the board and today I have it all completed.  I'm beyond excited about how it all turned out and can't wait to start playing the game.
A look back at what I had done before shows that I still needed to stain the "attacker" pieces dark and get the board in from The Merry Merchant. With that now finished we can see the final game in all it's glory.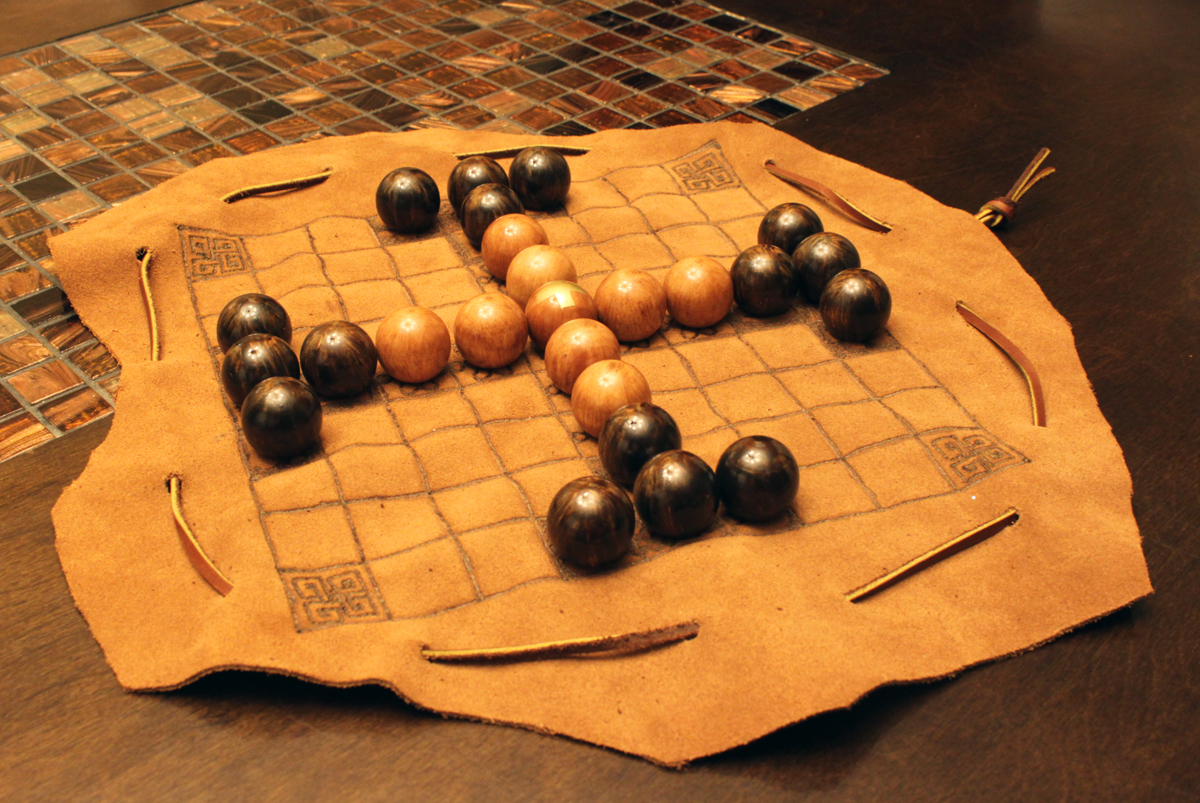 To finish off the outside attacher pieces, I decided to go with a dark Espresso stain using another Polyshades 2-in-1 from MinWax.  I used the same technique as I did with the lighter pieces and found that I liked the light, brushed approach best.  MinWax recommends two coats but the first coat went on with a lot of brush strokes that I didn't like at first but as the stain set, the strokes grew soft and created this tiger eye-like look to them and so I ended up keeping it at one coat.
These dark attacker pieces then contrast very well with the light stained defenders.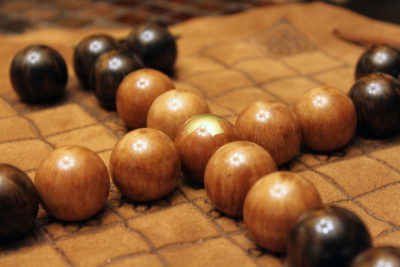 As you can see from above, the board is not just some simple burned in squares but rather, The Merry Merchant put a lot of excellent imagery into the design as well.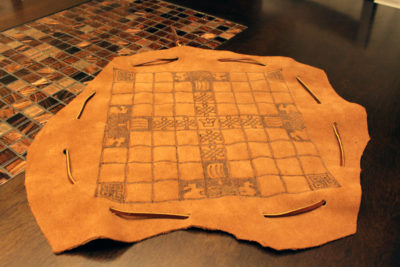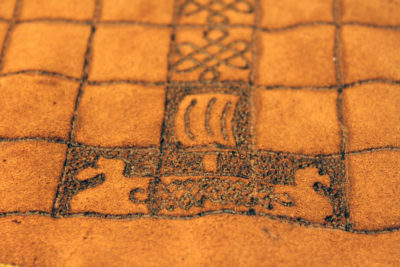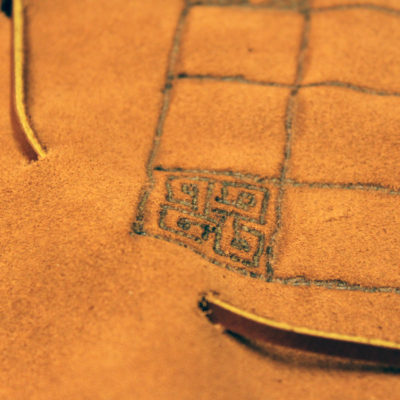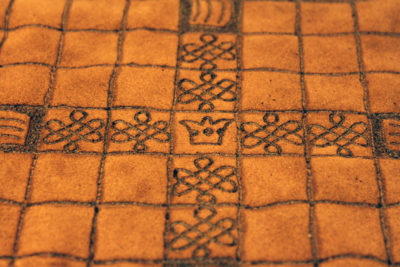 The designs aren't just there to look pretty though. They help guide the player to set up the board and know where the victory positions are (the four outside corners).  I can't praise quality of this piece enough.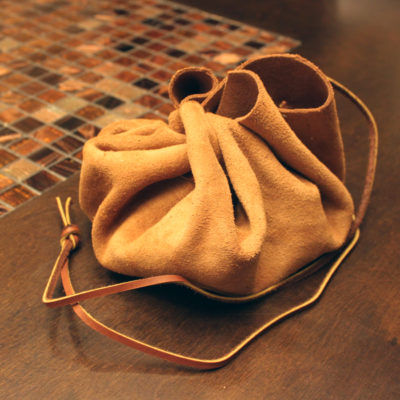 When everything is all done, the board folds and gathers into a bag to hold all the pieces.  With everything complete, now all that is left is to play.  Since it travels so easily, I'll likely bring it almost anywhere.