For this month's comic, I tried something new by shooting the whole session at a game store.  It felt like a fitting place to do my first "competitive" session report. It went well and was interesting but I missed having the control of shooting at my home setup.
This time, my friend joined me to play through the last scenario in the Days Gone Bye expansion: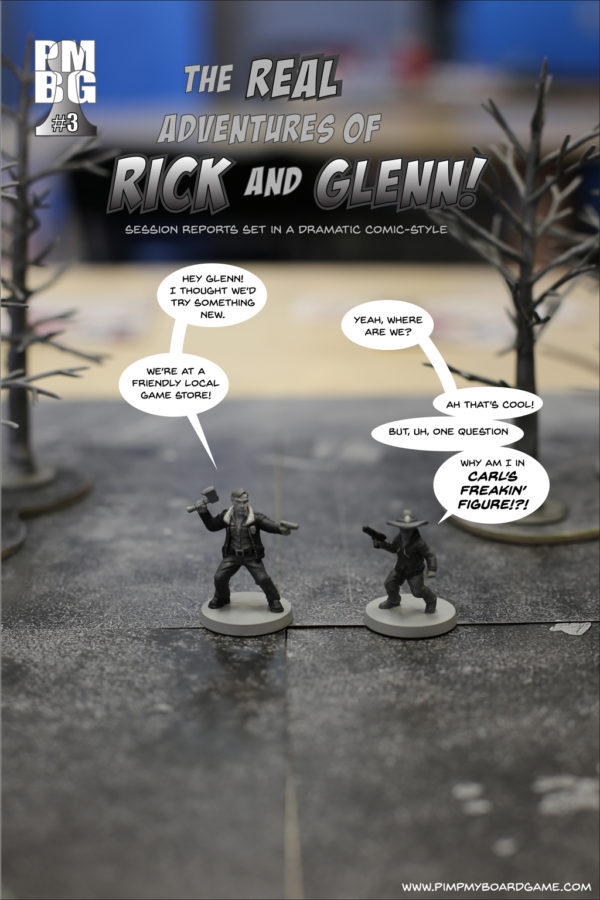 If you missed the previous issue, you can find it it my Comics link in the top menu.