Continuing on with my Here's Negan set Inked, I have the "heroes" wrapped up. For some of the inspiration, I went back to the Here's Negan comic and pulled from there. I debated going black for most of the pants but found an issue when inking these models- I can't reach everywhere with the pen.
Reaching hard to hit spots happens with the paint brush as well but with multiple brush options, I find I can usually mitigate is some how. With the stiff metal pen tip, there are just places it can't reach and I didn't want to "find" a place after coloring in most of a model so I left the pants white most of the the time.
I did try to black out some things like the M16 rifle and the other major guns. Negan's boots and hair got the full black treatment as well and I think it worked out pretty well.
The only thing left for the figures (both characters and walkers) is to free hand drawings on the bases and rim them differently to help tell them apart. Aside from that, all 18 models are "done."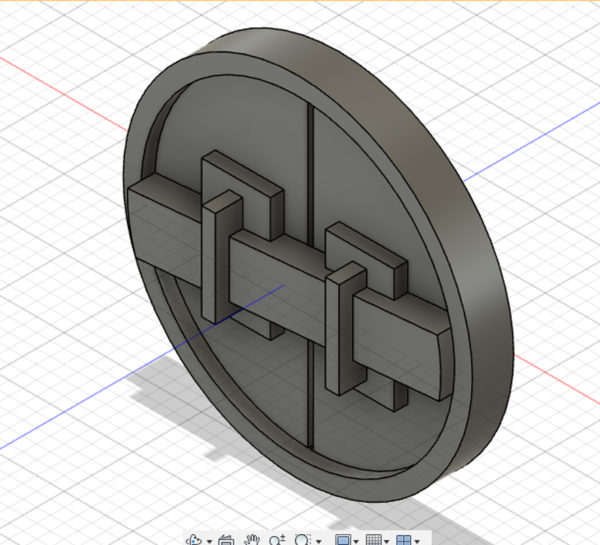 Moving on to other components of the game, I got a wild hair and decided to redo the Secure/Unsecure tokens. They are this uninspiring picture of a locked and unlocked padlock so I decided to create my own in CAD.
The inspiration comes from a scene in the first issue of The Walking Dead where Rick is stumbling around the hospital in a naive fog. He spies a set of door blocked by a two-by-four and opens it to his first walker horde experience.
In Here's Negan, the tokens represent unsecured areas of the map that need to be pacified as the group explore the large industrial complex. I figured a token version of those door representing potential craziness beyond would be a better reminder than a silly lock. Reese is printing me up a batch and I can't wait to see them.