This weekend, we got together for another painting bash to put together more Frostgrave figures.  This time I focused on painting up some of the wildlife my warband will include.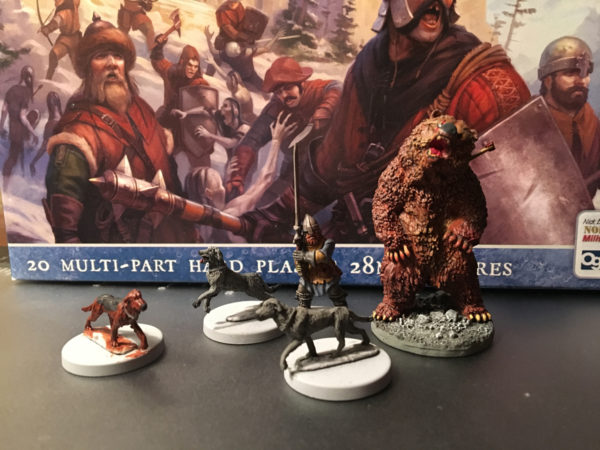 A trio of warhounds and a very angry bear will give my "wild" warband a bit of flavor.  The warhounds are from Warlord Games' Celt Warhound set while the bear is from Reaper Minis.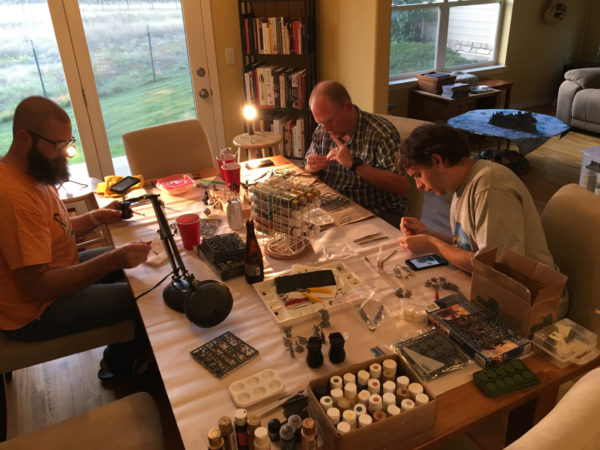 We had a pretty full crew this weekend with four of putting together or painting minis up.
Jeremy started going nuts customizing his figures and really taking the Frostgrave kits beyond the standard "dude with weapon" mentality.
I'm not looking forward to meeting up with that beast of the battlefield.  He's doing the whole Jon Snow-thing.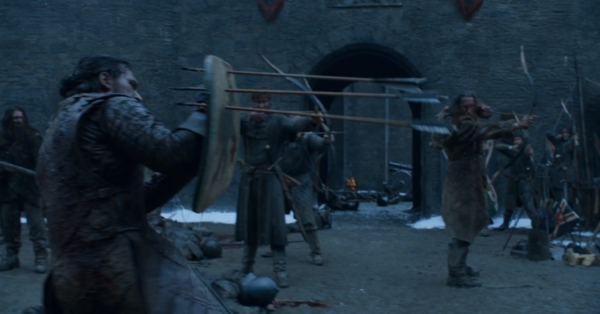 I would do well to take note but first I needed to finish up some doggies.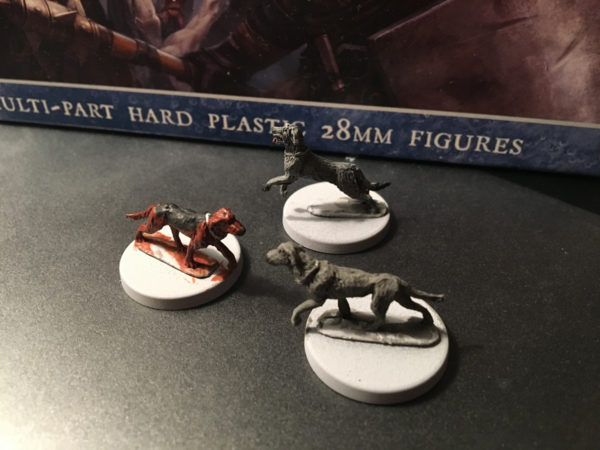 These came together very easily and there wasn't much to them.  I just need to base them and they'll be ready for battle.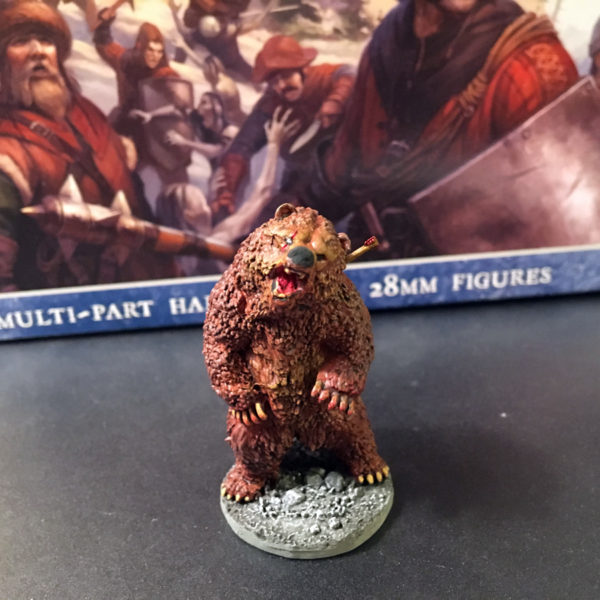 I was almost done with my bear when I saw Jeremy's creation and thought an arrow would a great addition as well.
A quick drilling and paint up of one of the arrows in the Ghost Archipelago set and we added a little more drama to this 12 foot behemoth.
Not content to leave well enough alone, I took my razor and cut a gash across his eye as well and repainted it to show an old wound.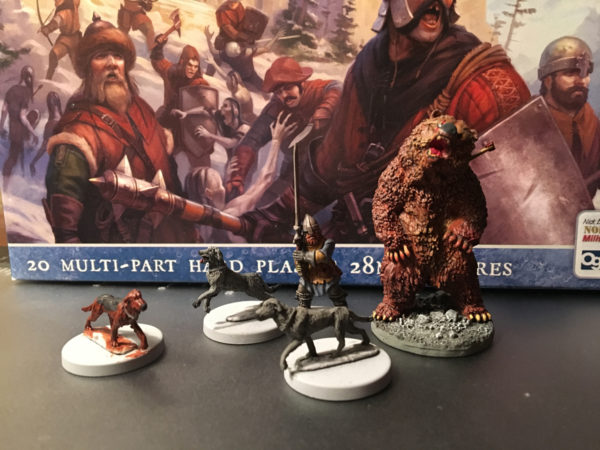 So the warband is coming along.  I'll need to base the warhounds and my lone human soldier and then move on to the rest of the crew.
Our terrain-master, Colton, has also been busy 3D printing up some epic terrain pieces as well.
The pieces are modular to allow for a lot of variation in layouts and setups.