Yep, more Metal talk as today I briefly show off some of the new Knight Models miniatures I picked up. First off, we have the new Batman Who Laughs.
I'd prefer these minis in metal just for thematic sake but I also found a lot of the resin figures I got where slightly damaged or of weaker quality. I'll have more pics as I paint these up but the backside of this model is pitted like the resin didn't fully flow into the mold or they did not properly get all the air out.
Next up is The Merciless. It's hard to tell but his right wing on the helmet has a broken tip. Also the sword is so flimsy I'm just hoping to get through the model before I accidentally break it.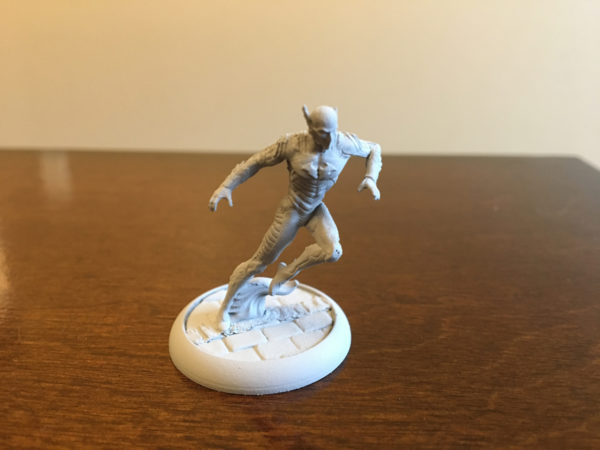 The Red Death is up and this time, the left "ear" tip is broke off.
The Drowned model actually came out fine but that is a pretty low margin of success for the Dark Knights. The sculpts are fantastic though and I'll just deal with the little quality issues.
In non-Metal sculpts, I have the Gen Con 2018 "Nightmare Batman" model. This one also turned out great and I love the idea of having this alt concept of a gun-toting Batman running around.