During our Dropzone Commander event at Gen Con, I saw a clever hack to the standard flight stands and wanted to make sure I duplicated it for my own forces.
It's actually pretty simple but involves getting another set of flight stands to get an extra set of grommets.  Normally the grommets will go into the model, and the set you get with each model should, but flipping the grommet around and also gluing one into the base means you don't have to glue the flight pole into the base. This will allow you to set up and tear down your flight stands easily.
Pretty simple and creates an easy no-fuss stand for the model that can be torn down to a manageable storage size.
Why bother? Well it hasn't just been the baggage handlers that cause enough force to break the flight poles I transit. I've snapped a few myself when pushing the box lid down and not noticing a stand sticking up too high.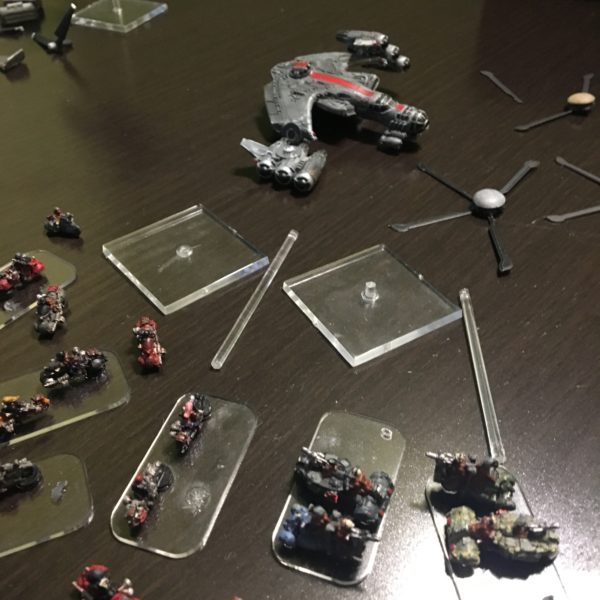 Hopefully I'll end up with less of those in the future.