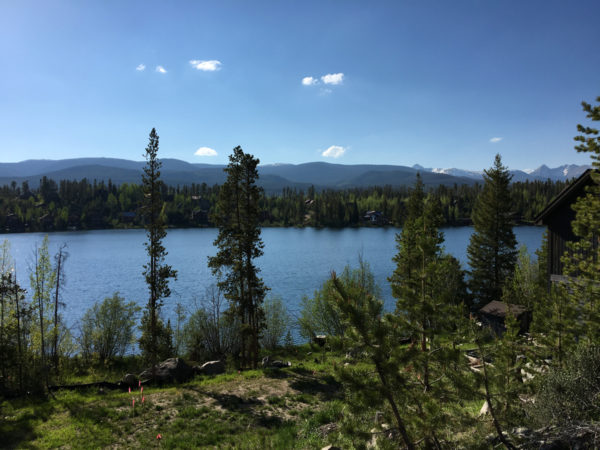 Our yearly game gathering, Cabin Con, has come and gone.  It was a great time this year and I think we've hit our stride as we've done this enough times to relax a bit on the planning and still have it work very well.   Six of us were there this year and we hit a ton of game over the four and a half days.  Below is a quick recap:
The Duke (11 plays) – The Duke was by far the most played game we hit during the weekend.  It helps that three of us are avid players.
Mystic Vale (3 plays) – We finally got this deck-builder to the table and even though I've gotten stomped in every game, there is something seductive about the card crafting you do.
Rattus (1 play) – We first hit this last year and it still proves to be an engaging area-control game.
Santorini (3 plays) – A new abstract game for the group but while it looks amazing, it doesn't have the strategic pull that The Duke offers.  Still a fun time though.
Camel Up (2 plays) – A perennial favorite with our group due to the willingness to push the camels into complete chaos and never let a camel get too far ahead or behind.
7 Wonders (2 plays) – It's been awhile since we hit this old standby but with 6 players at the cabin, this is a perfect medium weight game that can get everyone involved
Star Wars: Destiny (1 play) – I tried this late at night and with non-starter decks thrown together and the experience was pretty miserable.  Maybe the game will be better with beginner decks.
Tiny Epic Galaxies (1 play) – We have a lot of "Tiny Epic" fans so it wasn't a surprise to see one of these games hit the table.
Road Hog (1 play) – I picked this game up right before the 'Con and during a lull, we put it out.  It went as expected (light, tactical game) but definitely needs more players to be interactive.
Fugitive (1 play) – I only saw the tail end of this game so I wasn't quite sure what was going on.  Seemed like an asymmetrical deductive game.
One Deck Dungeon (6 plays) – This game saw a lot of hits last year but as a solo game, it was usually pulled out when others were busy doing something else.  To my knowledge, no one ever won a game.
Dead Man's Draw (1 play) – This light card game could have come out a lot more but most of us are pushing variety in gaming during this 'Con so it'll have to wait for a different lull in our gaming schedule to see more table time.
Isle of Skye (1 play) – This Carcassonne killer always seems to come out when we have new players.  What's nice is the new player tends to win out.  Maybe the veterans just overthink this game.
Wrath of Dragons (1 play) – I was tasked with running this one but totally didn't prep enough so it ended up pretty botched. Even with the rules mistakes, I was reminded how much I like this game.  Now that we've gotten a game under our belt as a group, it'll be good to throw it on the table again.
Valeria: Card Kingdoms (1 play) – This engine building game initially sounded like a better themed Machi Koro but quickly turned into a slog and just seemed to never end.  It might have been the weird card combinations that came out but it was sad to see it fall flat after so much potential.
Crokinole (3 plays) – Our top dexterity game got some love this weekend with new players.
Liar's Dice (1 play) – This Cabin Con darling didn't get as much love this year but still made an appearance.
X-wing Miniatures Game (1 play) – We decided to break out some X-wing since my friend has kept on collecting even after I stopped.  It had been awhile since the last time I played but it came back quickly and has started a renewed interest.  I'm sure we'll see more it hit the table again in the future.
Friday (1 play) – This solo game hit while I was sleeping.
Five Minute Dungeon (2 plays) – Another "while I was sleeping" game.  Too many late night miniatures games to meet up with the early risers
Roll for the Galaxy (1 play) – Another hot game from yesteryear and we all agreed that we forgot how much we like this game.  Hopefully we'll see it come out again.
Patchwork (1 play) – This game was going on when I pulled out Hnefatafl.
Hnefatafl (1 play) – We tried this ancient abstract game again, this time using more established rules (4 enemies to capture the king, no one can go through the middle or ship spaces, King can't capture, etc). It went a lot smoother but we're basically in the infancy of learning this one.
Championship Formula Racing (2 plays) – One of the Cabin Con "premiere" games for this year.  We held back-to-back races to crown a Cabin Con Cup winner.  Players were discussing the possibility of playing a 3rd game so it must have went over well.  Report to follow.
Mansions of Madness (1 play) – We tried to bust out a game of co-op Descent but we forgot to bring the map tiles so we switched gears and pulled out Mansions instead.  I led us to ruin as my strong armed but weak-minded gangster went insane and melted his mind in only a few turns near the end.  The game is ok but for all the story-driven content, it's weird that there is no story for how our random bunch of misfits came together in the first place.
Villages of Valeria (1 play) – I missed this one as well.
Clank! (2 plays) – Another deck builder to hit the table.  I think this is my favorite concept of the deck builder genre.  The combination of board play and deck building works very well with so many push-your-luck elements.
Kingsburg (1 play) – This game is an old standby of mine. It hasn't come out in years but it was good to see it again.
Valley of the Kings: Afterlife (1 play) – Another game I missed. It looked like light deck builder.
Jamaica (1 play) – This pirate racing game used be a big hit even among new players but it played pretty middle tier when it hit with the group. It has some oddly restrictive actions so I wonder if that just irked the players a little.
Batman Miniature Game (1 play) – As I wrote about last week, we finished up our LED lampposts and got it to the table. Report to follow.
Quadropolis (1 play) – The last game we hit at Cabin Con.  It's a nice little city builder that went down to a tiebreaker victory.
All in all, we hit 32 unique games in 58 total games played over the four and a half day period.  Not too bad.