This Friday, I took an unused photo from my Test of Honour board image run and over-processed it with some Illustrator work.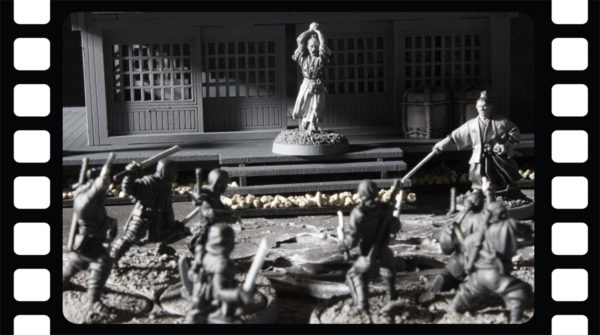 It was a relatively simple addition to make it look more like a cut film piece but when I was looking through the proof sheet of my images, that one struck me as a movie still and I had to pursue it. I'm sure there will be more of these as I finish up the board and even play a few sessions on it.
In other news, Test of Honour will follow in the footsteps of last year's X-wing and Dropzone Commander and gain a brand new edition. The 2nd edition announcement was made by the creators on Facebook earlier this month.
The team has created a new publishing company called "Grey for Now Games" and will handle the design and layout of the new edition. War Banner will handle the casting and delivery aspects of the products with both original creators involved with both entities.
I haven't played enough games to really know if a new edition is warranted but I guess that leaves me able to pick either version without prejudice. With a target release date of "this summer," we won't have to wait long.