Each year I try to add something new to the blog (for as long as I can keep it going).  This year I want to do a little bit more photography and so I'm going to start up "Photo Friday."  This will feature one new photo each week to get me back in the swing of things. Last Friday, I inadvertently started it so I'm going to try to keep it going.
Apparently I need to hit some racing games because I keep pulling these out to photograph.  This is Stretch Run from Front Porch Classics.  As a racing game, it's no CFR but it is a fun push your luck dice-based racing game.  What really stands out is the component quality, a signature of the line.  All wood board, painted metal horse pawns, and money/dice/score pads complete a very well put together design.
---
I've given it some thought and while I considered several new game challenges like a 10 x 10 (ten games played ten or more times) or a repeat of the 1 x 100 (one game played 100 times) I decided to go with a relatively light challenge and that is to get my "Magic Number" down to zero.
I stumbled on the Magic Number challenge on Boardgamegeek and it deals with getting the number of unplayed games in your collection to zero.  At this point, I have a whopping six games in my collection that I've never played.  This number will rise as the year goes on as several Kickstarters start filtering in but for now, it is a manageable number and I've been meaning to get several of these games to the table but lost impetus.
Without any particular order, here are the six games that I'll try to wipe from my unplayed list before year end.
Regatta has sat on my shelf for a little over a year and I've read through the rules at least three times now without getting it to the table.  This year will change all that, especially with all the racing games I've been interested in.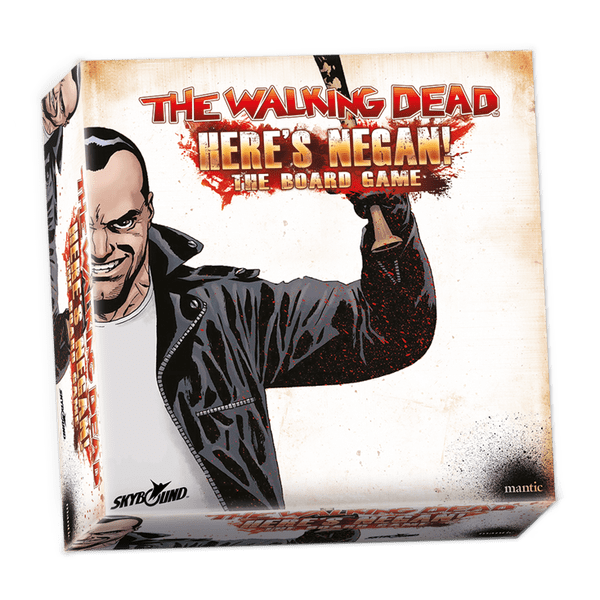 This one is a little fuzzy.  Here's Negan was actually counted in my 100 games last year but while I got in a full "game" of it at Gen Con, it was ultimately a demo with non-final components and the rules were a little loose.  I'd like to put it on the table and actually play it with final components and with all the rules in place.  Hellboy is coming later this year so it will be in the same boat and get added to the list once it is in hand.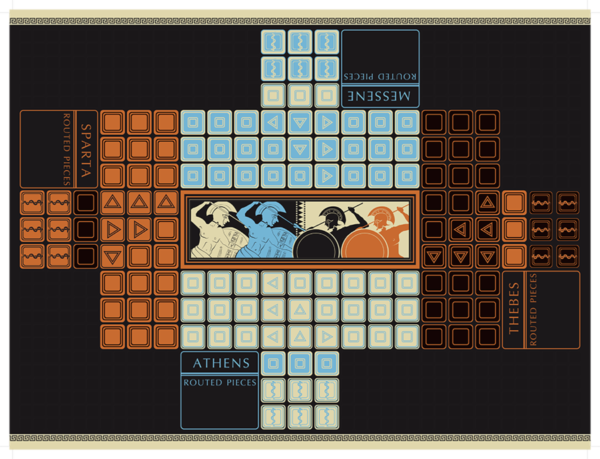 Nika is the last abstract strategy game in my collection that I haven't played.  It looks interesting and has some nice components so I'm looking forward to trying it out.
These last three are going to be a bit tougher and this one is a little embarassing. Gaslands was picked up early last year and I started getting the components ready for it but then never actually got it to the table.  The ambitious goal for this (and the next two) is to paint it up all the components to make it look right.  That will take a little work because I have a bunch of cars I need to make but I'm looking forward to it because, well, making post-apoc cars always seemed so fun.
I thought Gaslands will have some work to get ready but it pales compared to GW's Dreadfleet.  This bad boy is still in shrink after picking it up on a deep clearance sale several years ago.  The models are pretty intense and painting them will be even more so.  Bring it on!
Ruh Roh. Moar minis! This one is similar to Dreadfleet but at least the minis I have for it are assembled (helps that most of them were single piece casts). For Dracula's America, I still have to paint up all the figures and build the terrain pieces I bought.  The big question here is do I go monochromatic.  Should it join Walking Dead and Test of Honour? Or go full color? Maybe something a little new where I go sepia monochromatic?? I'm really tempted by that last one but could seriously go any way.