I had some more time so I decided to finish up the rest of the Dropzone Commander Monorail scenery pack.  I decided to keep it in the muted tones I found in a recolored vintage image of art deco trains from the early twentieth century. This meant keeping the gunmetal primer as a base and customizing my red into a dark mauve.
I then detail with gold trim and highlights.  I rust it out then swath it in Nuln Oil to complete the antique and ruined look.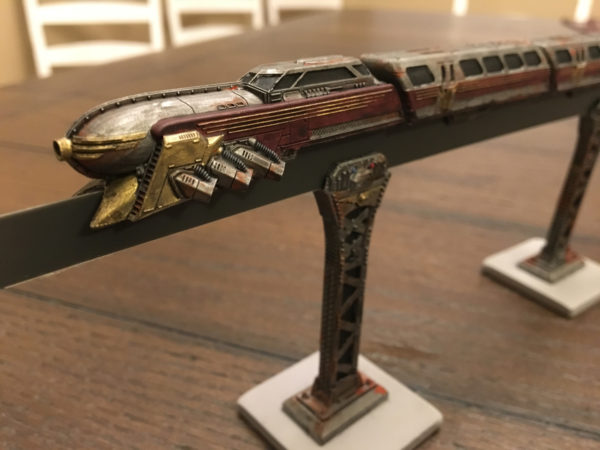 The engine is the focal piece of the vehicle so it sets up all the theme with the gold leads and piping.
The mauve after getting hit with a heavy wash turned out more like a rich wood.  The gold continues through to help break up the two main colors.
I still have to decide what to do about the bases as they are a bit plain looking. I'll wait until I seal them to decide.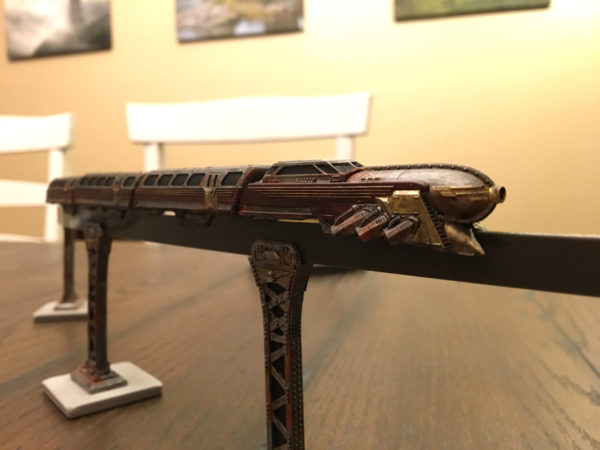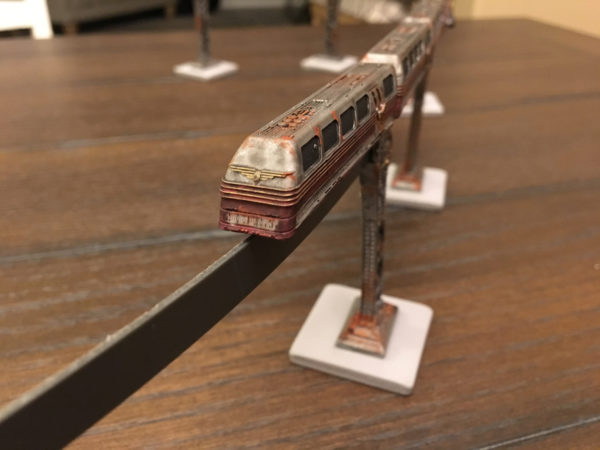 Except for all the heavy bit of repetition with the three cars all being identical and the seven identical pylons, the kit was a lot of fun and I liked painting up the off colors.